Rhino poacher trampled by elephants, eaten by lions in Africa, report says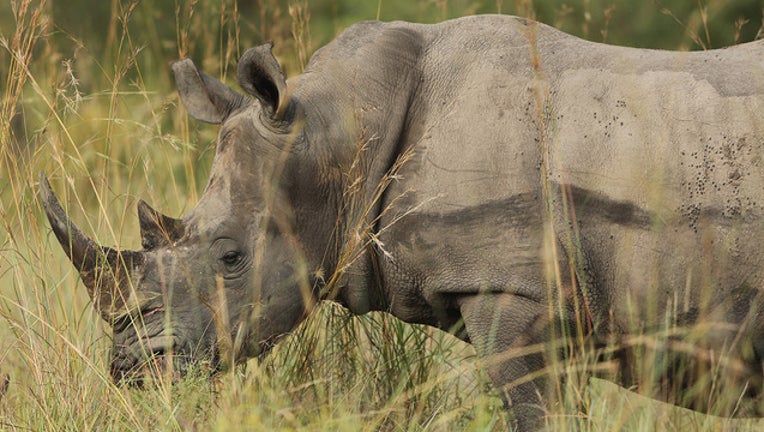 article
(FOX 13) - A poacher who was hunting rhinos in a South African park was reportedly trampled to death by an elephant, and his remains were then eaten by lions.
According to the Letaba Herald, the man was hunting with a group in Kruger National Park when he was trampled by an elephant on Tuesday.
The hunters notified the man's family, who in turn contacted park rangers. Officials set out to retrieve the man's body, only to find a small portion of his remains in an area known as Crocodile Bridge.
Rangers discovered a human head and a pair of pants, and said it appeared a pride of lions had devoured the man's remains after he was trampled.
"Entering Kruger National Park illegally and on foot is not wise, it holds many dangers and this incident is evidence of that," Glen Phillips, Kruger National Park's Managing Executive, told the Letaba Herald. "It is very sad to see the daughters of the deceased mourning the loss of their father, and worse still, only being able to recover very little of his remains."
The Sun reports the four remaining hunters were arrested and are due to appear in court for poaching.