Royal Oak couple celebrates Father's Day, Pride Month after years of family planning
ROYAL OAK, Mich. (FOX 2) - A gay Royal Oak couple hopes to show the true meaning of family this Pride Month as they celebrate their second Father's Day.
"Love is love and this is possible because we are in love," Jain said.
Dhaval Jain and Ryan Lucas are the fathers of twin boys, Kiyan and Kailer, who are now 13 months old.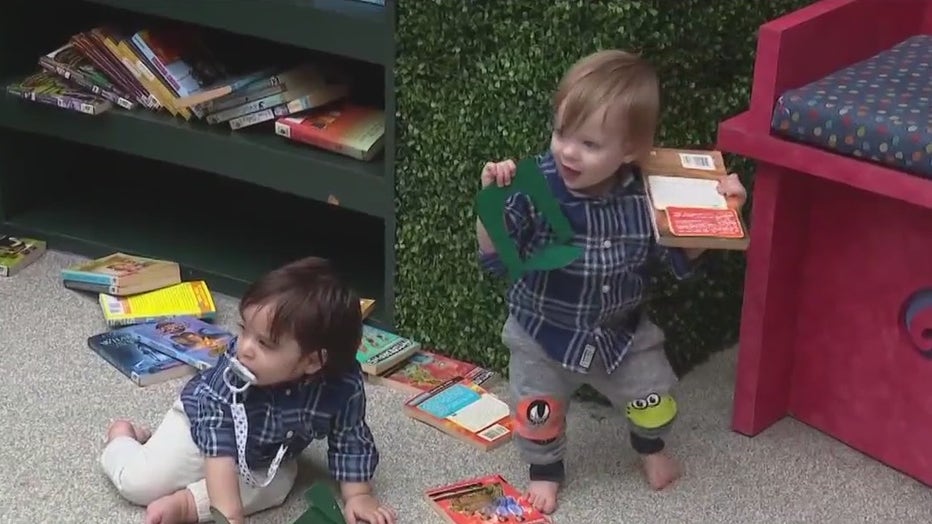 "This has been a long time coming for us - five years or six years in planning. Ten years in just a thought," Jain said.
The boys are called non-identical twins because Lucas is the genetic father of one twin and Jain is the genetic father of the other, but both boys have the same genetic mother who was an egg donor.
"We have to find an egg donor, and then we have to find an agency, and we have to find a surrogate to carry the babies," Lucas said.
The fathers said they took parenting classes at Corewell Health to prepare them for the role.
"Our pediatric department, our Karmanos Center for a Natural Birth, our mother-baby care unit, I really want to highlight what great services and resources we have here and our staff," said Maribeth Baker, the manager of parenting education and support at Corewell.
The dads say they want to make parenting classes more inclusive.
On June 24, Corewell Health in Royal Oak is hosting a baby and child health fair from 11 a.m. to 2 p.m. Learn more.