Sam Riddle fires back at Kid Rock ahead of Detroit concert protests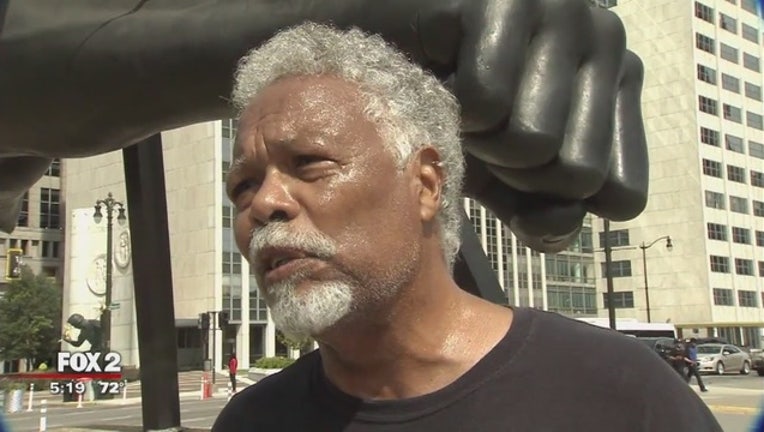 DETROIT (WJBK) - Kid Rock took to Facebook on Monday to call out those demanding his Detroit concerts be canceled, and now they're firing back.
The singer will be the first to perform Tuesday night at the new Little Caesars Arena, but the concert has come with criticism. Some say that Kid Rock is a racist who in years past incorporated the Confederate flag into his shows.
RELATED: Kid Rock responds to calls to cancel Detroit concerts
"Kid Rock is the musical icon of the white supremacy movement. It doesn't mean a thing when he says he doesn't use the Confederate flag anymore - that's a dog whistle with a wink, the same type of tactic that Donald Trump used when he refused to denounce white supremacists in Charlottesville," Sam Riddle said.
Riddle, whose own past includes a stint in prison for public corruption, is now part of the National Action Network group that's taking aim at Kid Rock.
Earlier Monday, the singer spoke out in a profanity-filled Facebook post that was, in part, blasting Sam Riddle. The post calls him a criminal and a "prime example of a lot that is and has been wrong with Detroit."
Kid Rock's post also claims they're only going after him because he might run for office. He calls himself the king of Detroit love and writes "I love black people."
Despite Kid Rock being honored by the NAACP in 2011, Riddle says he doesn't represent Detroit and says his six concerts here are a slap in the face from the Ilitch family.
"The Ilitch are enabling white supremacy by supporting this musical icon of the white supremacist movement - Kid Rock," Riddle said. "Who is this punk Kid Rock? Nothing in the real Detroit."
RELATED: Kid Rock continues criticism of Kaepernick, others at Grand Rapids concert
It's a war of words both on air and online that will materialize on the ground on Tuesday. National Action Network supporters plan to walk at 5:30 p.m. from Grand Circus Park to the new arena.
"Love conquers hate but sometimes we just got to kick a little a**  so let's rock it Detroit," Riddle said.
RELATED: Kid Rock under fire for use of Confederate Flag
Olympia Entertainment has said it continues to offer a diverse mix of the world's best entertainers in its Detroit venues.