Security camera AI will automatically detect firearms on Eastern Michigan campus
YPSILANTI TWP., Mich. (FOX 2) - In an emergency situation — time is of the essence — and Eastern Michigan's campus cameras will soon be outfitted with AI to auto-detect firearms and alert police nearly instantly.
"I pray it never happens here, but the reality is, you just never know," said Terrill Oatman, a sophomore.
School shootings — weigh heavy on the minds of students at EMU.
"We had Oxford, and then we had Michigan State, which was terrifying," said Phoenix Tanguay, sophomore.
FOX 2: "Is this something you think about a lot on campus?"
"I think about it at least once a week just because of Michigan State," said Tanguay.
And because of the mass shooting at MSU that left three students dead and five others injured in February — EMU is ramping up its security.
The Zero Eyes AI program will allow all 500 cameras on campus to auto-detect if somebody is holding a firearm or flashes one - and will alert security instantly.
"We know where the individual is at, and we also have the ability to track them in and out of buildings," said EMU Police Chief Matthew Lige. "It's incredibly important every second matters."
Lige says the system costs around $300,000 — a heavy investment that could save lives.
"My hope is we never have to use this," he said. "But if we do this puts us in a position where we can better protect our students and staff."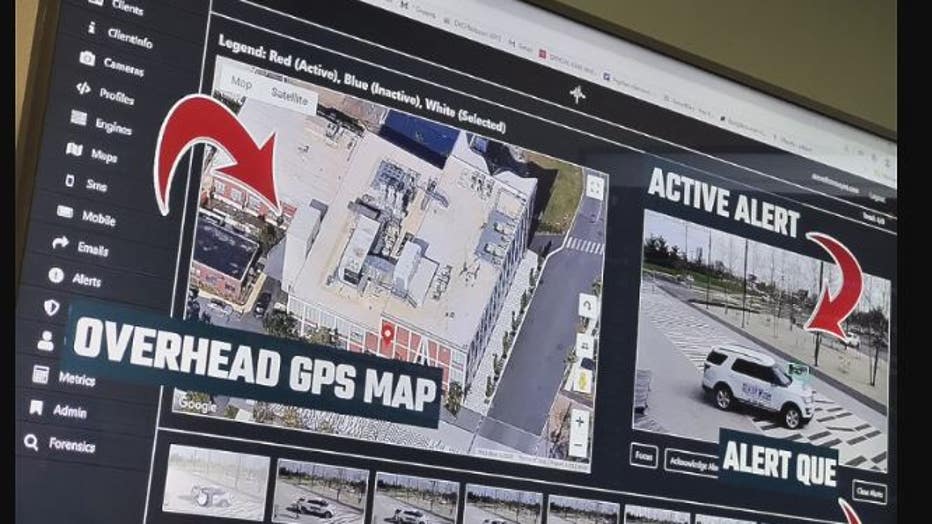 For students — it's a sigh of relief.
"When I heard about this, I was overjoyed, especially with what happened at Michigan State," said Oatman. "I think every college campus should have something like this to keep their students safe."
"I think it's great that they're trying to do some thing after years of protesting about school shootings," Tanguay said.
Tanguay believes there is still more work to be done.
"Just personally, I would like to see better mental health services in the future, just so we can make this a problem of the past," Tanguay said.
Others — feel their voice — is being heard.
FOX 2: "Do you feel safe?"
"I do feel safe here, yes," said Oatman.
EMU will begin rolling out zero eyes by mid-October. The chief says every camera on campus will have this AI by the end of the semester.