Seven Amish family members hurt when pickup truck hits buggy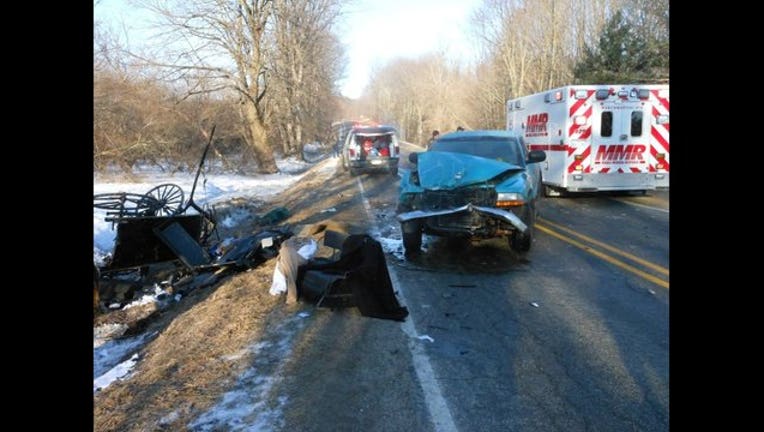 article
ROLLAND TOWNSHIP, Mich. - Seven members of a family have been injured after a pickup truck struck their horse-drawn buggy on a mid-Michigan road.
A man, four women and two children were hospitalized Thursday morning.
Isabella County Sheriff Mike Main tells The Mount Pleasant Morning Sun that the Amish buggy was completely destroyed in the 8 a.m. crash in Rolland Township.
According to FOX 17, deputies said none of the injuries appeared to be life threatening.
The horse was taken to a veterinarian for a possible leg or hoof injury.
Main says early morning sunlight, a frosty vehicle windshield and nearby hills may have interfered with the pickup driver's view. Rolland Township is southwest of Mount Pleasant.
The crash is under investigation.
This is the second serious crash involving an Amish buggy in Michigan in two days. On Wednesday, two children were hurt after their horse-drawn buggy was struck by an SUV in Bloomer Township, northwest of Grand Rapids.
----------
Information from the Associated Press was used in this report.