Shelby Twp massage therapist guilty of sexually assaulting customers on table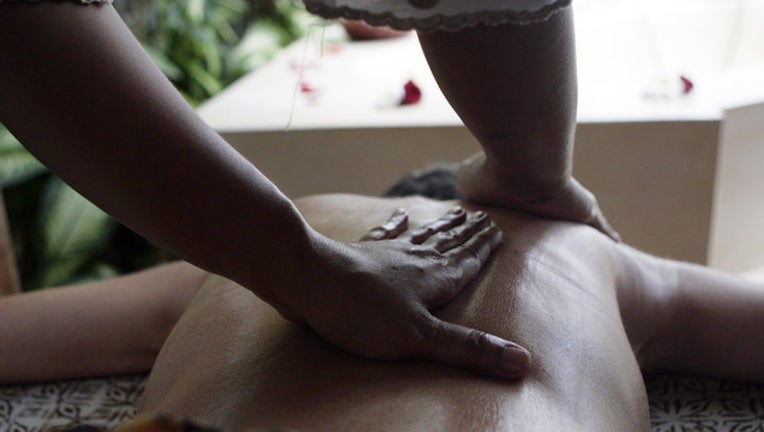 SHELBY TWP, Mich. (WJBK) - A Shelby Township massage therapist has had his license suspended and pleaded guilty to sexually assaulting two women in their 50s by touching their breasts and having them touch his penis.
The  Dept. of Licensing and Regulatory Affairs (LARA) suspended the license for Nathan Weems, a massage therapist who worked at a Shelby Township massage parlor, after two women came forward earlier this year.
According to the complaint, Weems was performing a massage on a 54-year-old woman when he placed the woman's hands on his penis. Weems then touched her breasts, the complaint says. Weems admitted to police that he put the woman's hands on him.
A few hours later that same day, a 57-year-old woman was also in for a massage. The complaint says he put this woman's hands on his penis as well while he touched her breasts and touched her vagina. Weems admitted to touching the woman.
After the woman came forward, Weems was charged and pleaded guilty in August to two counts of third degree criminal sexual conduct and six counts of fourth degree criminal sexual conduct. 
Third degree CSC is a felony while fourth degree is a misdemeanor punishable by two years in prison. 
Following his guilty pleas, LARA suspended his license. The department is encouraging any concerned patients, parents, or coworkers to come forward if they have concerns about health professionals.