Six charged in million-dollar marijuana bust in SW Detroit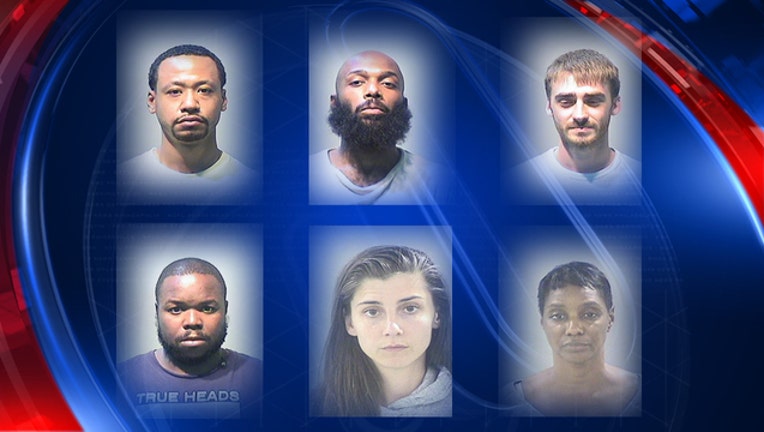 article
DETROIT (WJBK) - Police have identified and charged six people thought to be behind a million-dollar marijuana grow operation in southwest Detroit on Tuesday.
Officials say they seized more than 1,000 marijuana plants from a building at 4473 West Jefferson after the U.S. border patrol smelled an odor emanating from the location. Investigators say they found over 100 lbs. of marijuana, which has a street value of more than $1 million.
Million-dollar marijuana bust by police in SW Detroit
The following Detroit residents have been charged with delivery/manufacture of 45 kilograms or more of marijuana/synthetic equivalent; or 200 or more plants, a felony with a penalty of up to 15 years in prison:
Cotea Jones, 53
Jeanne Walsh, 37 
Curtis Williams, 36
Travis Davison, 28
James Frazier, 32
Additionally, Frazier, Jones, Davison and Williams have also been charged with conspiracy to commit controlled substance delivery/manufacture.
However, the group's lawyer argues the operation was fully legal -- the group was operating under a temporary operator's license under the Michigan Medical Marijuana Facilities Licensing Act that was signed off by the City of Detroit.
FOX 2 inquired but neither the City of Detroit nor the group's lawyer were able to provide names of those involved that hold temporary medical marijuana license holders.
All six defendants were arraigned Friday morning in 36th District Court and have been given $15,000 personal bonds. Probable cause conferences are scheduled for June 11 and preliminary exams for June 18.