Slow Roll starts again tonight in Detroit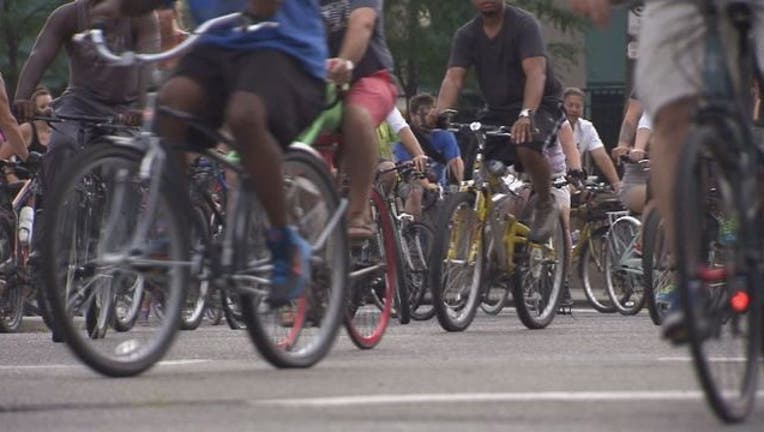 article
DETROIT (WJBK) - Detroit's Slow Roll is kicking off the 2018 summer season tonight. The rides pick up again Monday, May 7 through the end of October. 
Slow Roll is now an annual summer event that brings thousands of bike riders to Detroit most Monday nights. The rides vary in route and take you through different parts and neighborhoods of the city. 
The first ride of the 2018 season starts at Eastern Market's Shed 2 on May 7. (Take note: these events are huge and greatly impact traffic. Officials say Monday's ride will impact traffic between 7-9 p.m. in the areas north of the Market up to Grand Boulevard, and east of Woodard Avenue to Dequindre Street.)
The rides take place on most Mondays now through the fall, with some exceptions like Memorial Day and Labor Day. They all start at different locations, from West Riverfront Park to Palmer Park. 
All you have to do is show up with your bike before 7 p.m., when the group leaves from the designated spot. Slow Roll does ask you become a member now, to help cover the costs of police escorts, liability insurances, etc. You can get more information on their membership levels here. 
Slow Roll officials lead the group through the night's route at a slow, manageable pace. Slow Roll is for all ages and every type of bike is welcome. 
For more information or to see the summer schedule, visit www.slowroll.bike.