'Something out of a movie': Van smashes through Detroit house, leaving trail of destruction
DETROIT (FOX 2) - A driver smashed through the front of a Detroit home over the weekend before slamming into a parked vehicle.
"It was just something out of a movie, like to wake up to an explosion at 4 a.m.," a neighbor said.
What she heard wasn't an explosion but rather a van crashing through her neighbor's house on Lahser near Fenkell early Saturday.
"The whole front structure of the neighbor's house was laid on my mother's porch," the neighbor said.
Thankfully, no one was home at the time.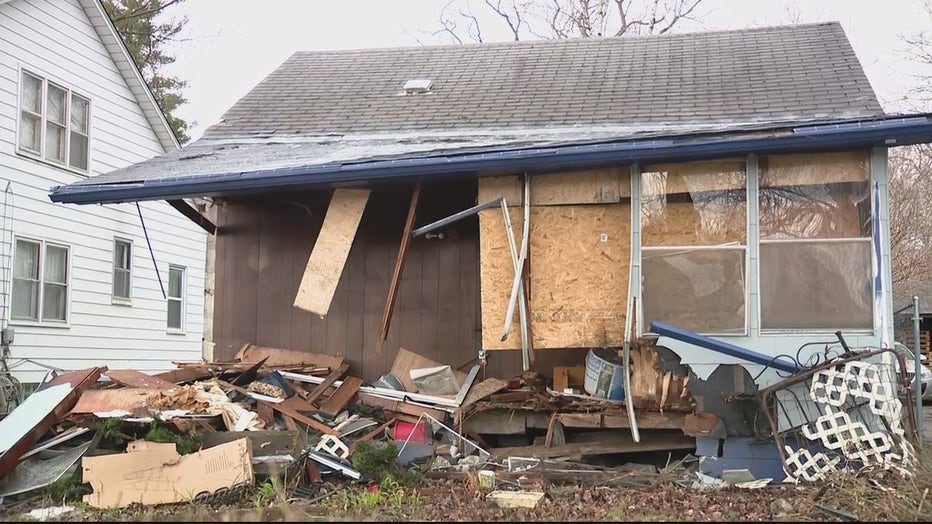 "Her and her young baby I'm pretty sure would have been sitting there, and they would not have survived," the neighbor said.
After hitting the house, the driver continued, hitting a parked SUV but avoiding a second house.
"He would've ended up in my mother's house, and she sleeps in the front room," the neighbor said.
However, her mother, who has cancer, is now without a way to get to treatment.
"The only vehicle that my mom relies on to go her weekly chemo treatments that is also totaled," the neighbor said. "Not only did it get wrecked in this unfortunate incident, it just got paid off."
Police are still investigating what led to the driver leaving the road.
A GoFundMe. has been set up to help the woman who lost her vehicle.