Sorry ESPN, Vegas can't compete with Detroit for Hockeytown title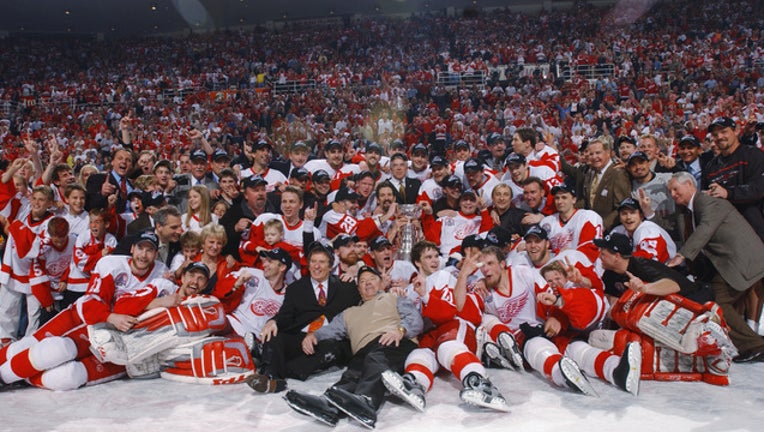 article
(WJBK) - ESPN doesn't back down from hot takes but their newest one, which claims Las Vegas is the new Hockeytown, is laughable.
In a photo-heavy article published on ESPN on Wednesday, MIkayla Whitmore claims that the Vegas Golden Knights have turned Sin City into Hockeytown. 
Let's be abundantly clear: there is only one Hockeytown and it's Detroit.  
The article says the team has proved skeptics wrong and that the Golden Knights have a loyal fan base. That's all been true in year one as the team has surprised everyone and swept the Los Angeles Kings in the first round of the Stanley Cup Playoffs. Then they beat the San Jose Sharks in six games to get to the Western Conference finals. 
Beyond the headline, the story doesn't actually give Las Vegas the Hockeytown title. Instead, it captures in photos how fans have given their first professional sports team full support. 
That's all great - and the city deserves to watch a winning team (so does Detroit), but that doesn't qualify Las Vegas for the Hockeytown title.
Let's look at the stats:
Detroit Red Wings: 
All time goal leader: Gordie Howe (786)
All time points leader: Gordie Howe (1,809)
Most goals/season: Steve Yzerman (65)
All time record:  2,921-2,458-815-158
Playoff record: 325-296 Playoff Appearances: 64
Stanley Cups: 11
Seasons: 91
Las Vegas Golden Knights:
All time goal leader: Williams Karlsson (43)
All time points leader: Williams Karlsson (78)
Most goals/season: Williams Karlsson (43)
All time record:  51-24-0-7
Playoff record: 8-2
Playoff Appearances: 1
Stanley Cups: 0
Seasons: 1
Plus, the Detroit Red Wings are part of the Original Six and from 1991 through 2016, the Red Wings reached the playoffs in an incredible 25 straight years. That feat may never be topped. 
So, congratulations on a great season Las Vegas, but ESPN is wrong to give you the title of Hockeytown.