Source: Duggan, Weaver and Granholm to speak at DNC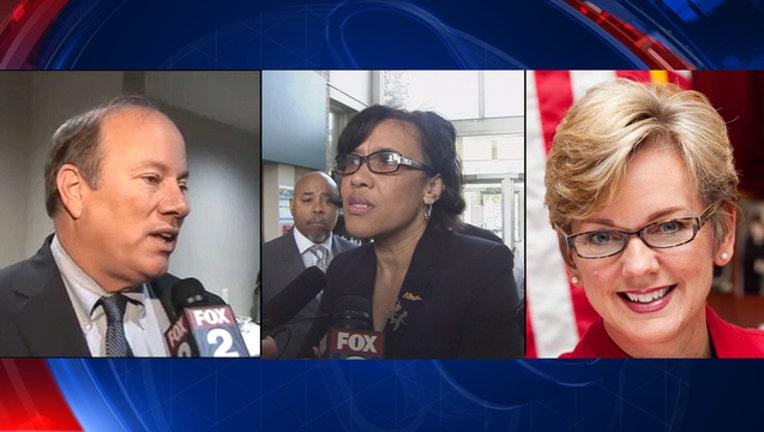 article
(WJBK) - A source within the Hillary Clinton campaign tells FOX 2 three people from Michigan have been added to the speaker line-up at next week's Democratic National Convention.
Detroit Mayor Mike Duggan, Flint Mayor Karen Weaver and former Michigan governor Jennifer Granholm will be speaking, the source tells us.
The DNC takes place next week, July 25-28, in Philadelphia. The days on which they will speak is not known at this time.
We're told a formal announcement will come later on Thursday.
Mayor Weaver was elected mayor of Flint in November of 2015, amid the Flint water crisis. The crisis began after the city began drawing its supply from the Flint River in 2014. The change resulted in dangerously high levels of lead in children.
Mayor Duggan was elected as mayor of Detroit in November 2013, and became the first white mayor of the majority-black city since the '70s. Just earlier this week, the 10,000th blighted house was knocked down in the city under Duggan's administration.
Granholm served as governor of Michigan from 2003-2011.
This is a developing story. Stay with FOX 2 for updates.