State school board proposes LGBT guidelines in schools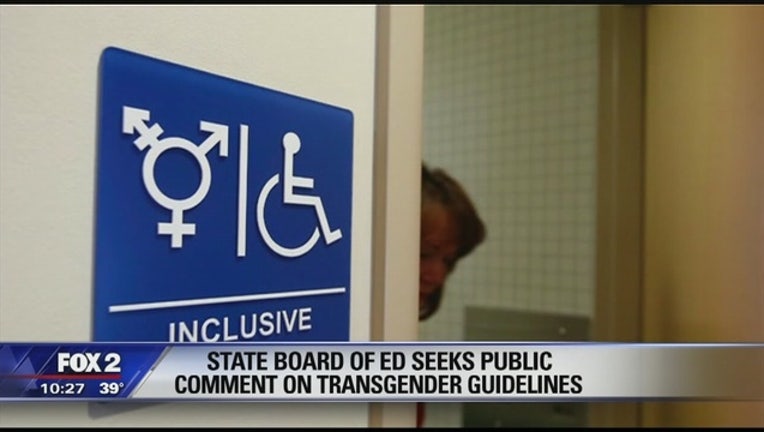 article
The state school board wants your input on new guidelines involving LGBT students.
The board has a draft proposal that says school districts should consider allowing students to determine which pronouns they're called and which bathrooms and locker rooms they should use based on their gender identity.
So if a male student identifies as a female, that person should be allowed to use the girl's bathroom.
The board stresses that these are only recommendations and no district will be mandated to accept the policy.
They're asking for your comments in an online feedback form. You can view the new guidelines here, and then click here to find the online feedback form.