State trooper hospitalized while responding to crash on I-94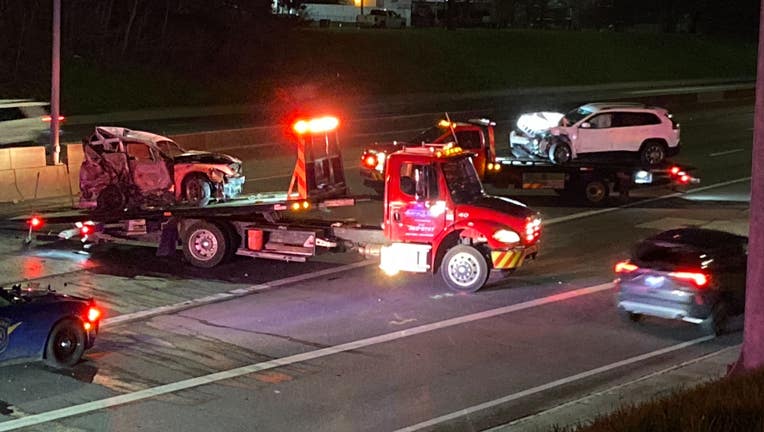 article
DETROIT (FOX 2) - A police response to a two-car crash on I-94 ended with a trooper being taken to the hospital after his patrol vehicle was struck by another driver.
The collision happened around 2:40 a.m. after a Michigan State Police sergeant was dispatched to the area of I-94 and Livernois in Detroit.
Two cars had gotten in a crash and were blocking traffic. One had caught fire, which prompted the fire department to shut down the freeway.
The sergeant that arrived at the scene had angled his vehicle to direct traffic off the freeway. As he was exiting, a driver crashed into the back of the patrol car before striking the officer. 
The officer was hospitalized as a precaution, according to state police.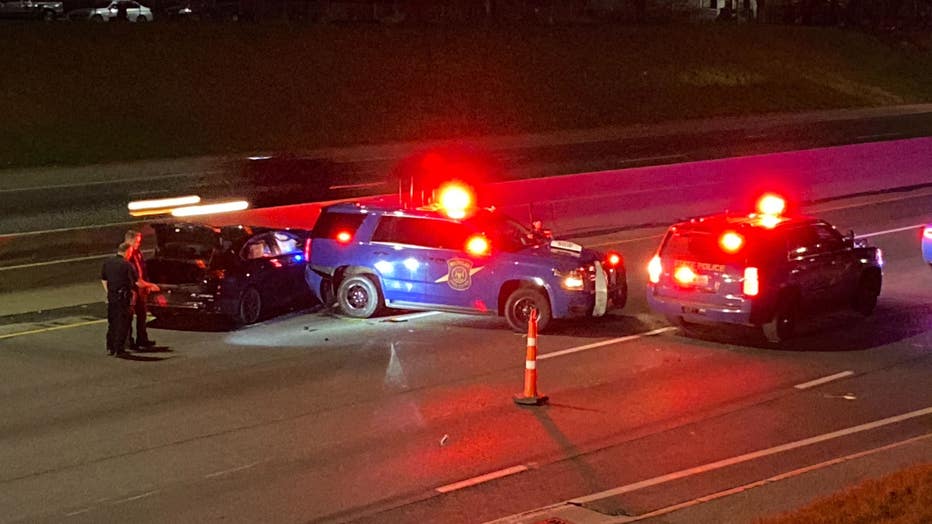 A state trooper was struck by a driver while responding to a crash. 
The offending driver was arrested as part of an impaired driver investigation.
MORE: 3rd suspect arraigned in connection with murder of Monroe County woman who was found wrapped in tarp
"We were very lucky that this sergeant wasn't more seriously hurt." said First Lt. Mike Shaw. "Poor driving decisions  are continuing to put everyone in danger on our roads. Please move over for emergency vehicles and don't drive impaired."
The freeway is now open, and an investigation is continuing.