Stolen Jeep recovered, suspects caught trying to jump out of window of abandoned Detroit house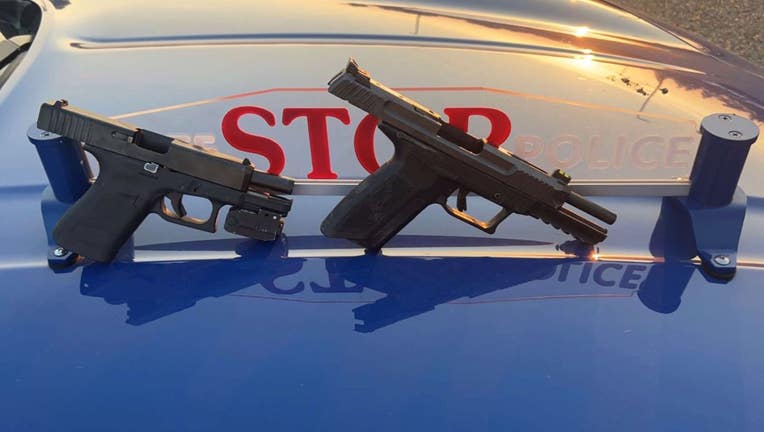 article
DETROIT (FOX 2) - Michigan State Police recovered a stolen Jeep and guns after a driver fled troopers on I-75 and ended up at an abandoned Detroit house Friday morning.
Troopers on patrol on I-75 near Gratiot spotted a Jeep Wagoneer with a license plate of a stolen vehicle around 12:15 a.m. Police contacted the MSP helicopter, Trooper 2, before trying to stop the Jeep. However, the driver fled the attempted traffic stop.
Trooper 2 followed the vehicle onto northbound Gratiot. The driver continued through the east side before ditching the vehicle at Petoskey Avenue and Mackinaw Street and running away. 
Trooper 2 tracked down one of the suspects, who was arrested without incident. K-9s then located two other suspects at an abandoned house. 
Police found the two upstairs trying to escape out of a window. They were both arrested without further incident.
Read Next: Love triangle turns deadly after woman dies from severe head trauma
While inside the house, police said they found a loaded magazine at the top of the stairs, two handguns, two cell phones - one of which appeared hastily destroyed, and a suspected fake ID. 
Police also learned that the Jeep had been stolen and retagged.
"Great work by Trooper 2 and troops on the ground taking three suspects into custody along with their guns," said MSP F/Lt Mike Shaw. "As a modern police agency, we were able to take these dangerous suspects off the streets without additional risk to the public of a pursuit."