Stroh's releasing new Session IPA only in Michigan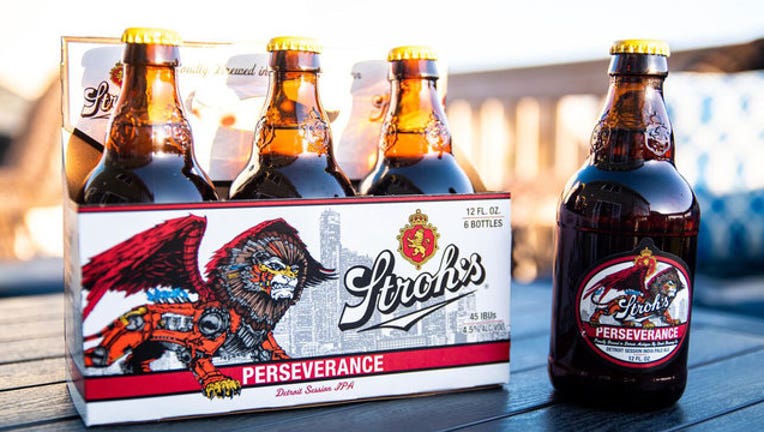 article
DETROIT (WJBK) - A beer staple in Detroit is releasing a new beer this spring. 
Stroh's new Perseverance is brewed in the style of a Detroit Session IPA, and will be sold exclusively in Michigan. The beer is a flavorful, hoppy session beer that satisfies IPA-lover's needs, all with a moderate, 4.5% ABV. 
Not only is Stroh's rooted in Detroit, but the label has some significance as well. Stroh collaborated with Detroit artist Kobie Solomon, whose original illustration "The Chimera" is one of the largest graffiti wall murals in the state of Michigan at nearly 9,000-square feet. You'll recognize it as the lion you see on the Russell Industrial Center along I-75. 
You can get the beer on draft and in 12 oz. bottles beginning next week. A symbolic first pour will also happen at 6 p.m. on May 9 at Brew Detroit. 
Stroh Brewery Co. was established in Detroit in 1850, originally as Lion's Head Brewery. Founder Bernhard Stroh used the Lion's Crest logo from the Kyrburg Castle in Germany, the same crest that still is on Stroh beers today. 
In 2016, Stroh's released its first new brew in decades, bringing back a treasured archival recipe for Stroh's Bohemian Style Pilsner.