Student, 76, finishes doctorate more than 50 years after starting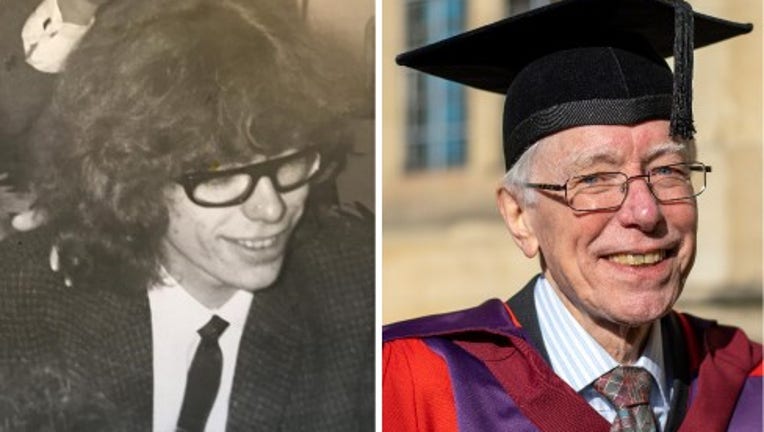 article
BRISTOL, England - A 76-year-old University of Bristol student finally received his doctorate more than 50 years after starting. 
In 1970, Dr. Nick Axten received a prestigious Fulbright scholarship to pursue his doctorate in mathematical sociology at the University of Pittsburgh in Pennsylvania. 
But five years later, he had to leave the university and returned to the United Kingdom without obtaining his degree. 
RELATED: These are the most and least educated states in America
On Valentine's Day 2023, Axten was awarded his doctorate from the University of Bristol in front of his wife, Claire, and their 11-year-old granddaughter, Freya. He came to the University of Bristol in 2016 to obtain a master's degree in philosophy. He then studied for a doctorate in philosophy, finishing in 2022 aged 75.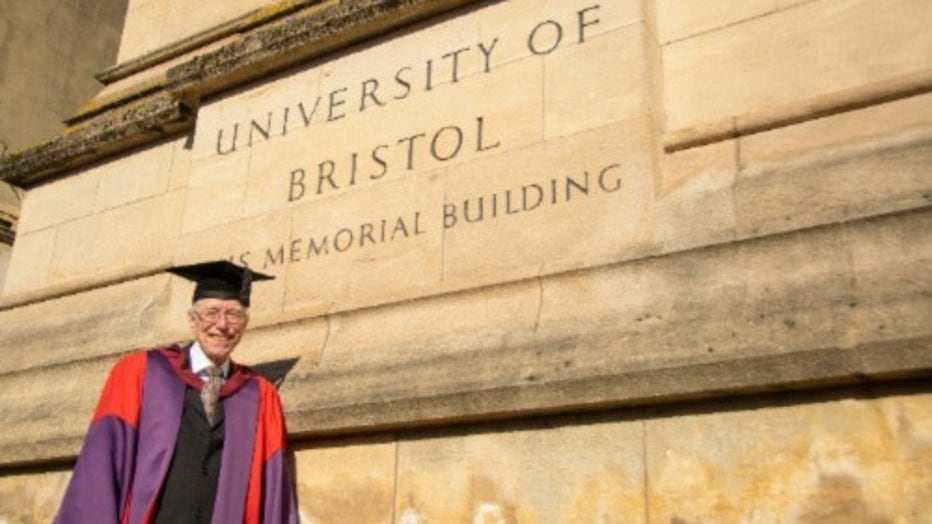 Dr. Nick Axten outside the Wills Memorial Building.. (Credit: University of Bristol)
"What I was trying to do in the early 70s was exceptionally difficult," Axten said in a news release. "Some problems are so great it takes the best part of a lifetime to get your head around them. They need a long hard think. This one has taken me 50 years."
Axten said he will continue the research he started in America. It involves a new theory of understanding human behavior based on the values each person holds. Axten said he hopes to uncover new ground in the field of behavioral psychology. 
To give you a sense of how much time has passed, when Axten started his undergraduate program in 1967, men wore their hair long and women were wearing miniskirts. Also, smoking was allowed inside university buildings and the idea of a personal computer was still far-fetched. 
RELATED: AI detection tool launched by ChatGPT makers OpenAI amid school cheating fears
"It was still flower power and there was a revolutionary feel. It was the time of the Vietnam War, Paris, Prague and student sit-ins. Jack Straw was president of the students' union in Leeds," he continued. "Sociology and psychology were suddenly boom subjects. I went to study them because I wanted to understand people."
"I have loved being a student again at Bristol University," he added. "All of the other philosophy graduate students were around 23 but they accepted me as one of their own. They are clever people full of ideas and I loved talking with them – especially at the pub in the afternoon."
Axten lives in Wells, Somerset, with his wife.
This story was reported from Los Angeles.