Students return to Berkey Hall, MSU Union for first time since Monday's shooting
EAST LANSING, Mich. (FOX 2) - For the first time in nearly 48 hours, the students who escaped Berkey Hall and the Michigan State University student union were able to return to both buildings to grab anything they left behind as they ran for their lives.
When the shots were fired around 8:15 that night, students ran as fast as they could to get to safety. Among them was Andrew Trominger who was working in the cafeteria at the Union that night. 
"I just have been replaying the events over and over again in my head – hearing my shots, looking at the kitchen, seeing my coworkers running for their lives," Trominger said.
Trominger was still stunned when he returned on Wednesday to retrieve what he left behind.
'We've lost too many young lives': Michigan State University shooting increases push for gun law changes
Classmate Conner Dunn was eating with teammates at the time – a tradition they had that nearly turned into tragedy.
"My first thought was someone dropped a tray (and I) didn't think much of it. Then I heard the second and third shot that's when I realized something wasn't right," Dunn said.
For more than four hours, he hid in an ice cream shop and, before that, he flagged down police on the way to the first shooting scene at Berkey Hall to direct them to the Union. 
In the chaos of it all, he dropped his phone and used a friend's to call his parents back home in Canton in what was an emotional call.
Dunn and everyone else soon learned that the Union is where 20-year-old Brian Fraser was killed.
"I didn't see him getting killed but I heard the shots that did it," Dunn said.
Michigan State shooting victims all still in critical condition
The sites and sounds of that chaos are still fresh and that's why the FBI brought in special mental health support as kids and their parents returned to the crime scene, that's been cleaned to gather their belongings.
"There will absolutely be a ton of emotion these kids are returning to a site the last time they saw their things was when they frantically ran out," Dunn said.
Conner's dad is feeling all kinds of emotions - but proud that his son knew just what to do.
"Good kid," he said, hugging his son, and pulling him closer.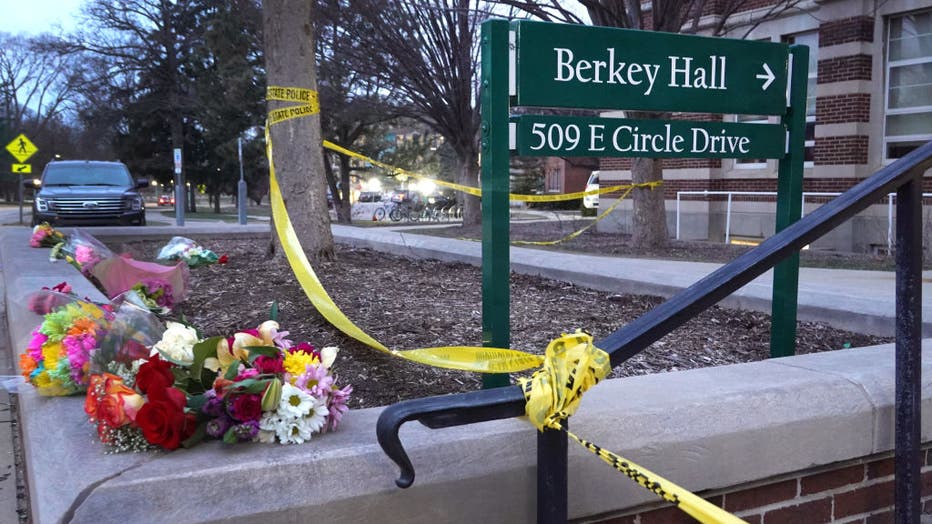 EAST LANSING, MICHIGAN - FEBRUARY 14: Flowers and crime scene tape are shown outside Berkey Hall on the campus of Michigan State University on February 14, 2023 in East Lansing, Michigan. A gunman opened at two locations on the campus last night, kil