Michigan State shooting victims all still in critical condition
EAST LANSING, Mich. (FOX 2) - Five students who are still hospitalized after Monday night's shooting at Michigan State all remain in critical condition, a day-and-a-half after the tragedy in East Lansing.
Michigan State University Police released new information about the five victims who were critically injured when a gunman fired multiple rounds into Berkey Hall and the MSU Union, killing three other students.
According to MSU Police, the five who were shot all remain in critical condition and their names are not being released by MSU Police. MSU Police said the decision not to identify the victim was out of respect for them and their families.
Brian Fraser, Arielle Anderson, and Alexandria Verner were all identified as the three students who died on Monday, Feb. 13. Verner graduated from Clawson High School in 2020. Fraser and Anderson both graduated high school in 2021. Fraser attended Grosse Pointe South, while Anderson went to Grosse Pointe North.
The man who shot them has been identified as Anthony McRae, a 43-year-old man with no known connections to Michigan State University. He was found dead late Monday night after police tracked him down following a tip in Lansing. Police said he killed himself as they were closing in on him.
A motive remains unknown in the deadly shooting. 
Related: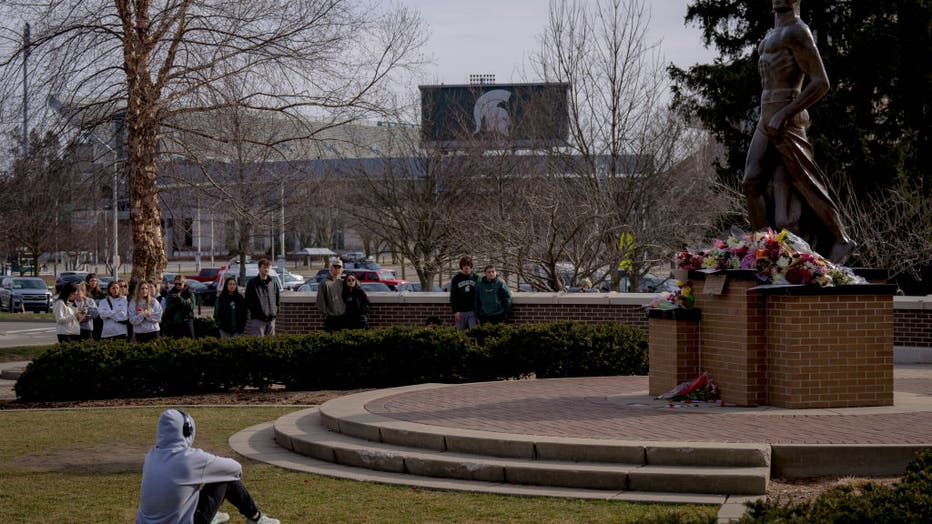 EAST LANSING, MI - February 14: People gather at the memorial that formed around The Spartan Statue at Michigan State University in East Lansing, Michigan on Februrary 14, 2023. On February 13, a gunman killed three students and critically wounded fi