Suspect in planned killing spree arraigned in hospital bed in Oakland County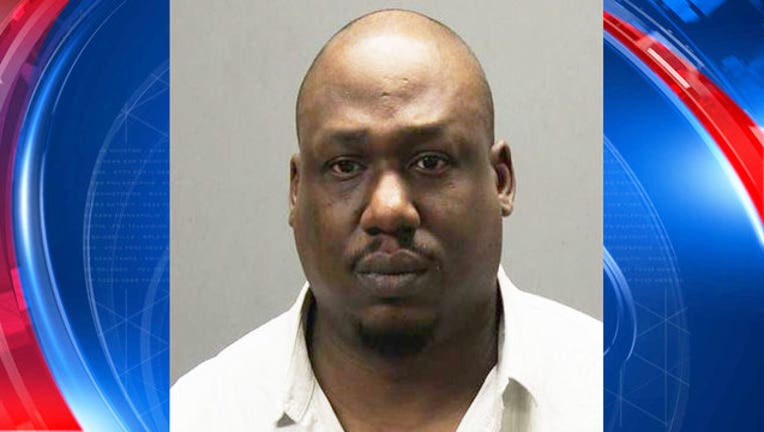 article
OAKLAND COUNTY, Mich. (WJBK) - Authorities in Oakland County have arraigned the man they say is responsible for two murders at two businesses in metro Detroit last week.
Vernest Griffin, 45, was arraigned in his hospital bed Monday in Oakland County on one murder charge and possessing a gun while committing a crime. He's still facing charges in Wayne County for the other murder.
Griffin allegedly used an AK 47 and had 30 round magazines in the murders. He was packing even more ammo when he allegedly killed two people and took cops across two counties.
2 dead in 'planned killing spree' across metro Detroit; suspect in custody
The first fatal workplace shooting happened at a business in Taylor around 10:30 a.m., according to police there. The suspect walked into BSD Trucking with a semiautomatic weapon and started shooting. One man was struck and killed. 
Taylor Police then say the suspect held his gun to a truck driver's head, stole the semi and drove off. 
 
The second fatal shooting happened at a business in Pontiac just about an hour later. 
Suspect in stolen semi in custody after fatal shooting at Taylor trucking business: police
Oakland County Sheriff Michael Bouchard says one person was shot and killed at Aluminum Stamping Inc. The victim has been identified as 58-year-old Eriberto Perez.
Bouchard says the suspect also went to a third business in Waterford about 20 minutes later. He was seen leaving Assured Trucking at 11:50 a.m. Bouchard says the suspect entered that workplace and asked for someone by name before leaving. 
After that, Bouchard says the suspect got back in the semi truck. At 11:52 a.m., Bouchard says the suspect stopped the truck and shot at Waterford Police officers, and then got back in the truck and continued to drive away. 
Just a few minutes later, the suspect got in an accident at Frembes and Dixie. Bouchard says the suspect got out of the semi and shots were fired with officers. The suspect was hit by gunfire and taken to the hospital in police custody. 
He had threatened his coworkers with a gun and he was out on bond for assault with a dangerous weapon and other gun charges.