SWEET SURPRISE: Police pull over drivers, hand out ice cream instead of tickets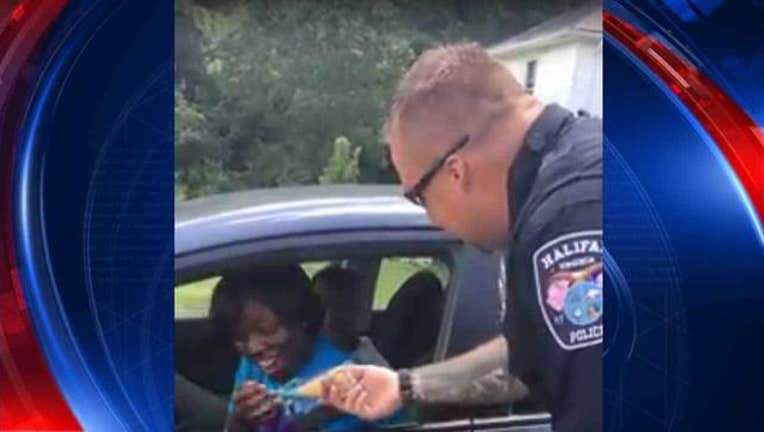 article
During a summer filled with heightened tensions between policemen and the some of the communities in which they serve, a few law enforcement officials are finding ways to make people smile.
Police in Halifax, Va. are playing a pretty sweet prank on unsuspecting motorists by pulling them over— but instead of giving them tickets, they're handing out ice cream cones.
Starting last week, Halifax Police Chief Kevin Lands says his officers have been randomly stopping drivers and telling them they're in violation of "Vehicle Code 1-7-3-9"—driving on a hot day without ice cream.
Officer Brian Warner told CNN affiliate WSET they pulled the prank on about 20 drivers Friday and continued the joke through the weekend.