Take your dog swimming at Waterford Oaks Wave Pool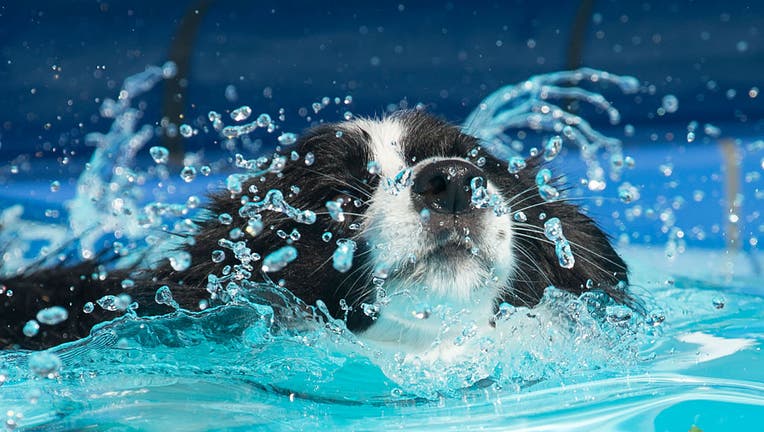 article
WATERFORD TOWNSHIP, Mich. (FOX 2) - As the summer winds down, dogs get a chance to enjoy Waterford Oaks Wave Pool before it's emptied for the winter.
This year's dog swim will be held Sept. 9 from noon to 2:30 p.m. The event is broken up into timeslots based on dogs' weights, with a limit of 75 dogs per session:
12-12:50 p.m. - dogs 70 pounds and larger
1-1:50 p.m. - dogs 31-69 pounds
2-2:50 p.m. - dogs 30 pounds and smaller
Attendees are required to show a dog license with proof of current vaccinations at the event.
RELATED: Michigan state park dog-friendly beaches
Dogs are $10 if preregistered or $15 the day of, if there is room. Register by Sept. 6 at 248-858-0916.
Can't make it to the Waterford Oaks event? That same day, your dog can swim in the pool at Rolling Hills Water Park during Doggy Dip. The event is broken up into sessions for dogs that weigh less than 60 pounds and dogs heavier than 60 pounds.