Tampa rapper arrested for young mother's murder days after being acquitted of recording studio double-murder
TAMPA, Fla. - A Tampa jury acquitted Billy Adams of killing two men in a makeshift recording studio in Lutz. He walked free from a Tampa courtroom on January 27. 
Three days later, a young mother who was pregnant with her second child was found shot to death in a residential area of New Tampa. Her toddler was still in her vehicle nearby. 
A week after her death, Tampa police said Billy Adams "did admit to being the one to pull the trigger."
Pictured: Alana Sims, 22. 
Major Mike Stout said Adams was "polite to talk to" but did not seem to show remorse. 
"I didn't find him remorseful in watching my detectives do the interview, no," Stout said, adding that their initial impression of a motive was fatherhood. "He did not want to be in her life anymore and was not ready to have a child is unfortunately how it appears to us."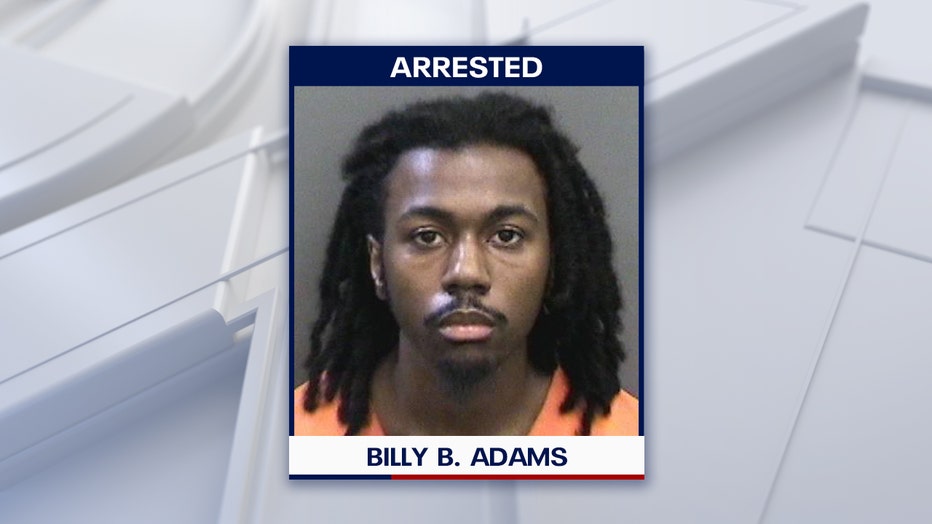 Billy Adams (Tampa PD photo)
MORE: Tampa rapper, accused of killing 2 in studio, complains about death threats
Stout said Alana Sims "believed she was going to a party" for Adams, where friends were supposed to be celebrating his acquittal on the double-murder charges.
Officers had not recovered the murder weapon.
Adams was arrested Tuesday, February 8 on charges of first-degree murder and killing of an unborn child by injury to the mother.
"Anytime that we have a dead mother that's 22 years old and an 18 month in the car feet from her body for some time before she was discovered, it's awful," Stout said.
Alana Sims' body was found by a neighbor walking in the 10700 block of Pictorial Park Drive in the Easton Park subdivision of New Tampa. Police said Sims did not live in the neighborhood. At the time, they called the shooting "targeted."
PREVIOUS: Mother found dead in New Tampa neighborhood next to SUV with her sleeping toddler inside, police say
Her little boy was unharmed and was in the care of family.
Alana's family said the 22-year-old was five months pregnant and would have turned 23 on February 13. Shahlevi Sims, Alana's mother, said she hopes justice will be served.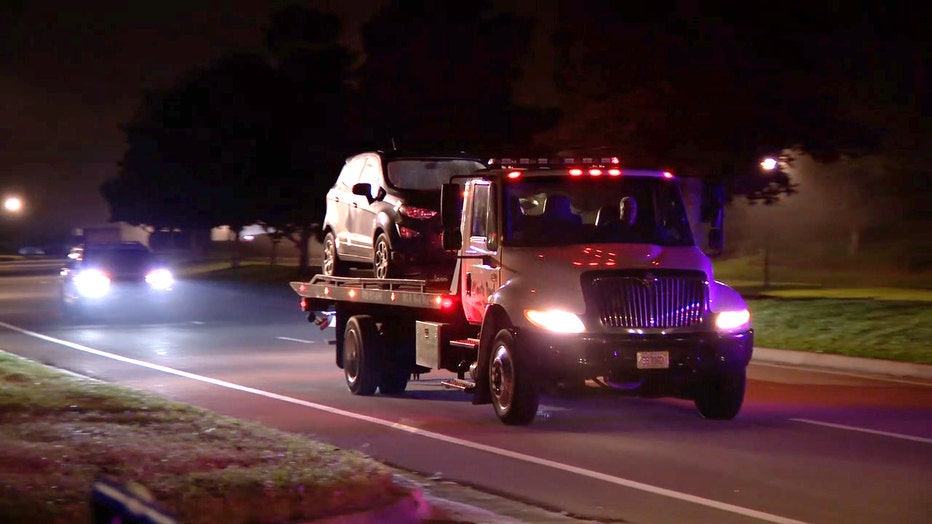 Alana Sims' vehicle towed from scene of her murder
"Justice has been served. I mean, I can't bring my daughter back, but at least we know that the monster that did this was set behind bars," Shahlevi said. "And maybe he would think now of what he'd done. If not, may God be with him." 
Anyone with additional information is asked to call the Tampa Police Department at 813-231-6130.