Teacher's Unions: We want our money back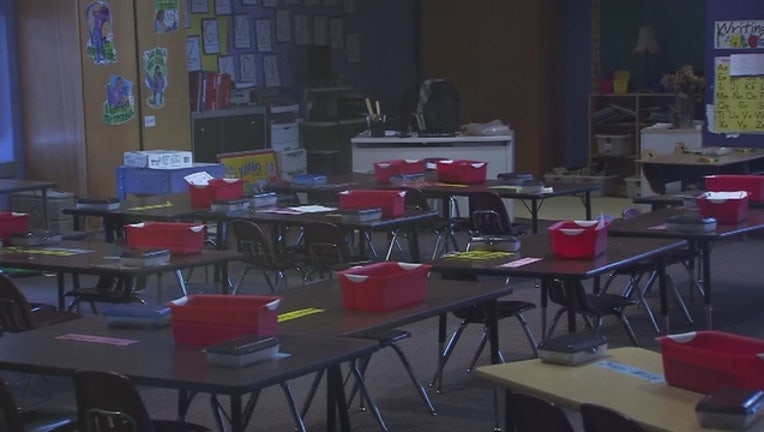 article
(WJBK) - The MEA and AFT are demanding that the governor and attorney general toss in the towel on an appeal of a court ruling that could see 200,000 school employees divvy-up almost half a billion dollars.
The state's two teachers unions have been successful at the appellate court level in getting a 2010 law declared unconstitutional. Lawmakers wanted those employees to kick in 3 percent of their paychecks to cover health care costs but Michigan Education Association head Steve Cook complains there was never a guarantee that workers would benefit.
Mr. Cook concedes the governor said it was to make sure health care benefits were there, but he tells MIRS, "however at the time they said this doesn't guarantee you anything" and he quotes former Senate Majority Leader Mike Bishop with saying exactly that. Asked if lawmakers and the governor did it to just "hurt" the unions, he reflects, "Yes, I think so."
Since the law has been batted around in the courts, the money sits in an escrow account and Dr. David Hecker, president of the American Federation of Teachers says his side has been consistently winning. "The lower court ruled that the money belongs to our educators. The Court of Appeals ruled twice once when the Supreme Court said look at it again and (the COA) said the money belongs to educators."
One of those educators is Deborah McMillan, a 28-year veteran of the Lansing school system. She's in line for just over $4,000 if there is no appeal which would be a wash for her.
"I have spent up to $4000 in a year just buying supplies for students. So that would be giving my students more opportunities," she explains.
The matter has been in the court system for five years and to underscore their demands on the governor and A.G., a group of union members delivered 33,000 on line signatures to the offices of both officials today. There is no word on what will be done on the possible appeal.
"The governor should do the right thing," contends Dr. Hecker.