Teen accidentally shoots, kills 14-year-old with stolen gun while filming video in Detroit
DETROIT (FOX 2) - A teen playing with a gun that was stolen from a vehicle two days ago accidentally shot and killed a 14-year-old boy at a Detroit home early Thursday.
"They're trying to shoot some kind of video and use real guns with real bullets, and unfortunately, we lost a 14-year-old," said Detroit Police Asst. Chief Charles Fitzgerald. 
Fitzgerald said the 16-year-old was mishandling the 9mm pistol at a home in the 16000 block of Fordham around 1:15 a.m. when it fired, hitting the victim in the side.
One of them carried the teen downstairs, but they delayed calling police, possibly to conceal other crimes.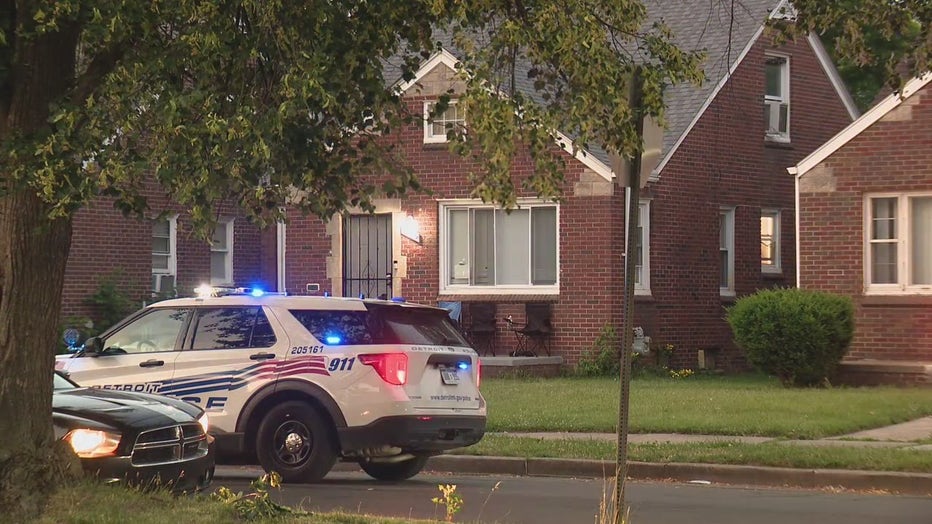 Fitzgerald said the gun was stolen from an unlocked car in Chesterfield Township, and there were many other stolen items at the home.
"Lot of stolen goods at this home. There were stolen car fobs," he said. "Told by some of the neighbors they were moving some of the stolen cars prior to arrival."
Police said the 16-year-old gave police a fake name and ran from the scene. A 15-year-old was arrested. 
Eight phones were seized from the home. Police said it isn't clear if the video the teens were recording was streaming on social media at the time. 
The teen who was killed had been staying at the home, which was described as being in chaotic condition, with a friend and his mother since December.
"Even as you enter the threshold of the doorway, there were mice running through. I give this woman a lot of credit for taking this young boy in," Fitzgerald said. "It looked like most of the stuff was scarce. Food was scarce, but at least gave him a roof over his head," Fitzgerald said.