Teen charged with shooting Detroit cop by 'mistake' in court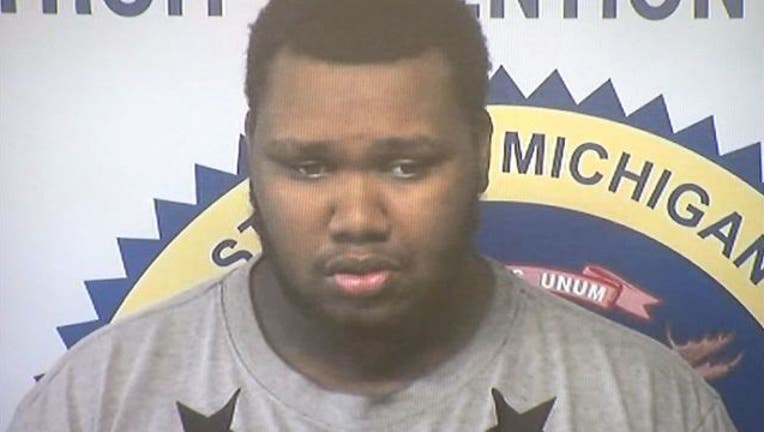 article
DETROIT (WJBK) - The 19-year-old Detroit man who shot two Detroit Police Officers who were responding to a burglary call is in court Friday for a preliminary hearing.
Juwan Plummer, 19, was charged with shooting the officers last month when they were called to his home on Lesure Street. His family says that he fired the shotgun once in an attempt to protect his house from suspected burglars.
FOX 2 News Now is streaming the preliminary hearing. CLICK HERE TO WATCH IT LIVE.
Plummer's father Vincent Redd said his son had already been shaken up, from an apparent attempted break-in the week before and didn't know that officers had been called to investigate suspicious activity across the street.
RELATED:
Dad of teen who shot police officers by mistake: 'It tore him up'
Teen who shot at 'burglars', charged in shooting 2 Detroit police officers
Teen who shot 2 Detroit officers was firing 'warning shot' at suspected burglars
That's when Plummer fired a single shot through a front window. Redd says, his son was trying to scare away who he thought were burglars.
But Prosecutors say the two young officers in full uniform banged on the door.
"He never heard anyone announce themselves," Redd said. "He just saw flashlights down by the window and heard a noise approaching the porch."
The shotgun blast grazed one officer in his arm, but his partner, hit in the face with two pellets. One pellet became lodged in his jaw.
"When he heard that one of the police officers had been shot in the face, instantly, it tore him up," Redd said.
Detroit police say that officer shot in face -- originally critical, is thankfully, doing much better.