Texas police department films disposal of 20,000 lbs. of seized fireworks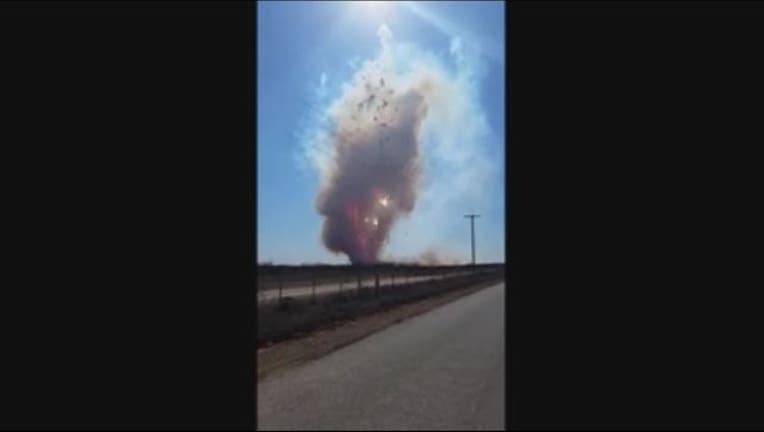 article
MIDLAND, Texas (WJBK) - Ever wonder what 20,000 lbs. of fireworks going off looks like?
A police department in western Texas recently shared video on Facebook that shows the disposal of approximately 20,000 pounds of fireworks.
The fireworks were seized by the Bureau of Alcohol, Tobacco, Firearms and Explosives, and were court-ordered to be destroyed. The Midland Police Department says all those fireworks were seized in three and a half days from nearby cities. Midland, Texas is about 300 miles west of Dallas. 
The police department says the disposal of the fireworks was very informative for their bomb techs. The station added that they destroyed the fireworks during the day because it "was not meant to be a fireworks show."
Click here to watch if you cannot see the embedded video above.