Thank heavens 7-Eleven! It's free Slurpee day!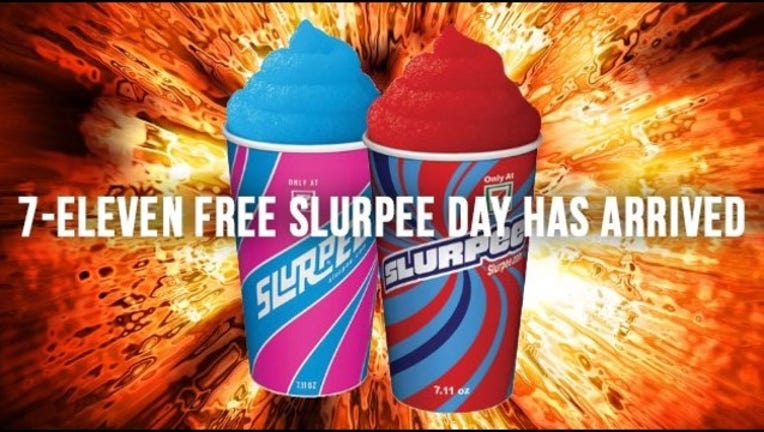 article
Freebie-loving consumers are thankful for 7-Eleven on this sunny summer day.
The nation's largest convenience store chain is celebrating its 88th birthday by giving away free small Slurpees.
True to the store's name, the delicious promotion goes from 11 a.m. to 7 p.m.
7-Eleven has been serving free Slurpees on July 11 since its 75th birthday in 2002.