That time Aretha Franklin dazzled America on Thanksgiving with national anthem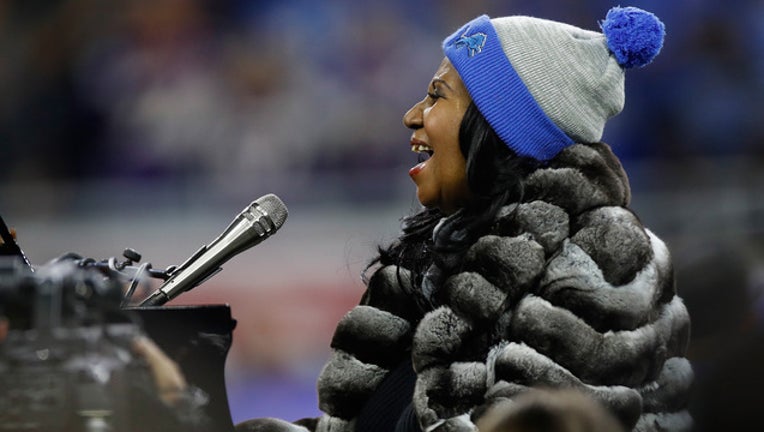 DETROIT (WJBK) - Aretha Franklin is in the fight of her life with an army of friends and family around her as she is seriously ill with an unknown illness.
Aretha, 76, has battled numerous health problems over the years, and even canceled a series of concerts in 2017 citing doctor's orders. Monday morning, it was revealed that she was 'seriously ill' in a Detroit hospital. The exact details of her illness is not known.
The Queen of Soul has had a long and distinguished career dating all the way back to 1967. Obviously, most people know "Respect, "Natural Woman," "Baby I Love You," "Chain of Fools" and "I Say a Little Prayer". All of those got her the title of Queen of Soul.
But it's also her show-stopping performances on the national stage that take our breath away. There was "My Country Tis of Thee" for the inauguration of president Obama in 2009 and most recently, the 2016 Thanksgiving Day National Anthem.
For four and a half minutes, Aretha let out a tremendous, powerful rendition appropriate for Detroit.
She was 74 that Thanksgiving Day but she sounded like she did a half-century ago. She played her first notes on a piano before launching into a soulful, interpretive performance of The Star-Spangled Banner that had multiple runs, vocal licks, vibratos, falsetto and, well, everything you'd expect from the Queen of Soul.
How long was her anthem? By comparison, the previous ten Super Bowl anthems clocked in at 1:57.  Also for comparison, Jimi Hendrix's Star Spangled Banner at Woodstock was barely four minutes long.
She did it all with her voice and piano in front of one of America on Thanksgiving day. Aretha is simply one of a kind.