Thieves steal 4 dogs, ransack animal shelter on Detroit's east side
DETROIT (FOX 2) - Four dogs were stolen out of their cages from a shelter on Detroit's east side.
"The unknown is like the worst, you don't know what they're doing with them, are they going to hurt them?" said Judy Jones.
The dogs were stolen on video, in full view of the surveillance cameras at the Make a Difference Rescue shelter.
"I've got to tell you, we have been broken into (before), this will be our fourth time," Jones said. "They can take whatever they want to take, but now they're taking my dogs."
Three male suspects wearing hoods so you can't see their faces, smashed a window and left the shelter ransacked.
They broke in and spent time inside, early Wednesday morning.  
"They were going crate to crate to see what dog would be friendly enough," she said.
Three pit bulls were stolen - one blue, two black, and Titus, who looks similar to this great pyranese.
"The one I'm really surprised about is our great pyranese. It's a 130-pound dog," Jones said.
This no-kill shelter gets some of the saddest cases of neglected, homeless pups.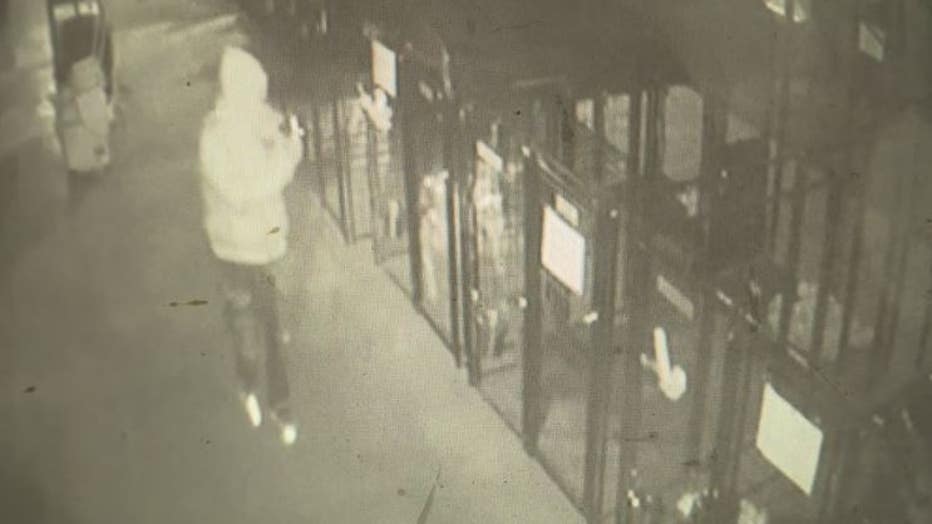 It sits less than a half mile from the Detroit Dog Rescue off Harper. Three months ago, that shelter was broken into – the thieves attempted to steal dogs, and the crew wasn't caught.
It is unclear if the callous crimes are connected.
"We have been able to save a lot of lives with this building but unfortunately now, I really have to secure it," Jones said.
They're joining Project Green Light through DPD – and now, they have 24/7 security.
But still the question lingers where did their dogs go?
"This is your worst nightmare," she said.
WEB UPDATE (7 p.m.): One of the black pit bulls was recovered, found nearby in an abandoned garage. The dog has been reunited with the shelter owner, but it still leaves three stolen pups at large.
If you know anything about this break-in call Detroit police at (313) 596-5200 right away. If you want to help this shelter recoup some of the losses you may through: