Tigers Opening Day: beware closed streets, no parking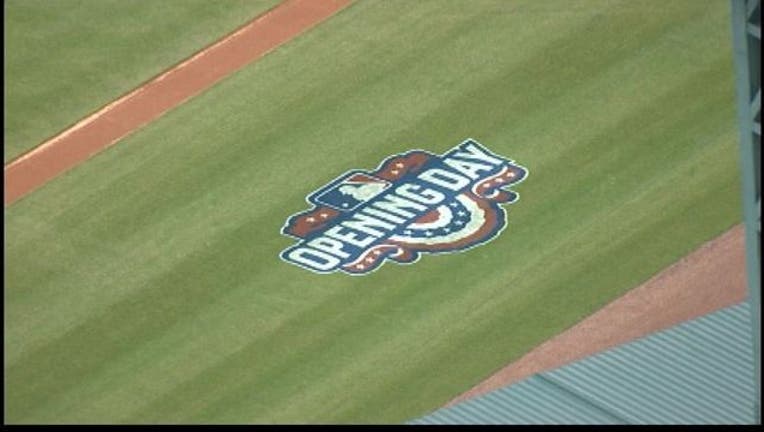 article
Avoid the traffic problems and plan ahead with the Go Detroit! app!
iOS users click here

The Detroit Police Department is urging all fans to be ready to head back downtown. If you haven't been down in a few months, the M1-Rail Construction, new development, construction and street closures are expected to create traffic delays and alternate parking arrangements. So plan ahead. These are the streets that are going to be closed:

Brush from Madison to Fisher Service Drive north and south closures 
Madison Street will be reduced to one lane west bound from St. Antione to Randolph
Witherell north and south from Montcalm to Adams will be closed with the exception of the Handicap Drop Off
John R from west bound Fisher Service Drive to Montcalm will be closed
East Bound Lafayette from Beaubien to St. Antoine is closed due to construction at the Greektown Casino
North Bound Clifford Ramp to I-75/Fisher Freeway is closed due to the M1-Rail Construction


And you can't just park wherever you want. There are several no parking zones downtown as well:
Woodward between Mack and Grand River both sides of street
Montcalm between Woodward and Brush both sides of street
Brush between I-75 and Gratiot both sides of street
Adams between Brush & Woodward both sides of street
Witherell between Woodward and Montcalm both sides of street
Madison between Randolph and Brush south side of street
John R. between E. Adams and Madison, both sides of street
Brush between Mack and Fisher Service Drive both sides of street Buses only

For a list of parking garages you can park at, for a fee, visit detroitmi.gov or call the City of Detroit Municipal Parking Department at 313-221-2500.

If you plan on bussing to the stadium, there's a new location for shuttle bus pickup. It's on the west side of Woodward at Park Street.