Tragedy in Taylor • Coordinated school threat calls in Michigan • Illegal border crossings spike
WEDNESDAY NEWS HIT - Taylor Police are investigating a murder-suicide after a 21-year-old man and his 23-year-old girlfriend were both found dead Monday night.
Officers were called to a home for a welfare check Monday night when they were greeted by the homeowner. Once inside, they found the two bodies with gunshot wounds.
"It was a terrible scene inside. Unfortunately, there were two deceased on the floor directly inside the door and that began our investigation," Taylor Police Chief John Blair said.
The man was identified as Nate Jackson and his girlfriend, Amber Bradshaw. According to Amber's sister, Shawna Killian, Amber wanted to break up after a year of dating.
"She was going over there to break up with him and I believe that she asked everyone to leave the home and it sounds it was like quite the argument," Killian said.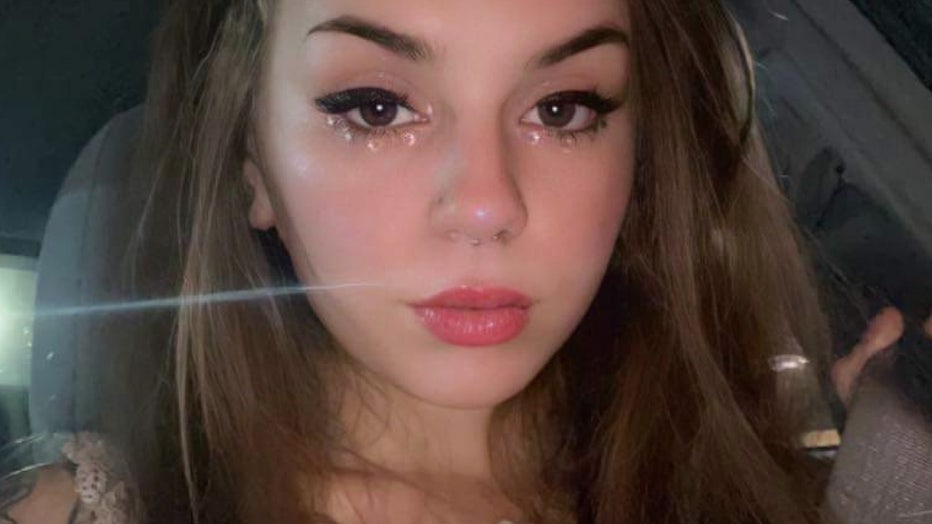 Amber Bradshaw, 23, was killed after her family said she told her boyfriend she wanted to break up. Police said her boyfriend then took his own life.
The big argument inside of Nate's house then turned to gunshots with an AR-style rifle.
"That's not typical of these domestic situations," Blair said.
Jackson panicked and then called his father to admit to the shooting. 
"He said he had harmed his girlfriend and there was no reason for him to be alive. And then they heard it was believed to be a gunshot," Blair said.
Nate's father called the police, and the Taylor Police Department eventually went to his home for the search. 
Although the police say Nate does not have a criminal record, Killian said the family was a little skeptical of him.
"He didn't feel right to me whatsoever. And I didn't feel comfortable having him in my home," she said.
Amber was a mother to a 5-year-old boy who thankfully was not in the home at the time.
The family has set up a GoFundMe for Amber and her son.
"This GoFundMe account will be for to cover the cost of cremation, and to cover the services of a memorial so friends and family can all come together and gather for her," Killian said.
Blair urges anyone, regardless of the situation, to stop and think.
"Take a breath, think. Just give it another moment. Walk away. Separate the best you can. These results are just too final. We don't want to see this for anybody," he said.
You can call the National Suicide Prevention Lifeline at 988 or 1-800-273-8255. Or text to 741-741. CLICK HERE for the warning signs and risk factors of suicide. Call 1-800-273-TALK for free and confidential emotional support. 
Illegal border crossings spike in Detroit, across northern border
The U.S. Customs and Border Patrol is reporting a sharp increase in illegal crossings from Canada into the U.S. From the Pacific to the Atlantic Oceans, Chief Patrol Agent Robert Danley says the CBP has reported a 431% increase in crossings across the northern border. 
"Primarily we are seeing Mexican and Brazilians however there are a lot of folks traveling into Canada using electronic travel which is a Visa free travel into Canada," he said. 
In efforts to cross the Great Lakes into Michigan, officials have reported people scuba diving and using homemade submarines to get into the U.S. In other cases, drones are being used to fly contraband into the country. Despite the crossings happening at the northern border, Danley said the groups behind them are from the south.
"It's happening in very good neighborhoods. It's happening in marinas where legitimate businesses are operating. But these folks are taking advantage of the narrow river between the countries," he said.
FBI investigating 'coordinated' swatting campaign against Michigan schools
On Tuesday, several schools around Michigan were reported to have had active shooters at their facilities. The 911 calls, which frequently came from an unknown caller claiming to be a teacher and reporting a student had shot another student, were false. 
The threats were directed at schools from Detroit and Ann Arbor, to Jackson, in Okemos, and Portage. The calls sent all schools into lockdown before police were able to confirm there was no threat. 
Identified as swatting calls, which is when someone falsely reports a violent crime to police, both federal and state agencies are now involved in investigating the threats. State Police said each call was similar and that they were part of a coordinated campaign to swat multiple school districts within the state.
The threats may be fake, but there is real trauma that can be experienced from panic and anxiety that bubbles up during a lockdown is real. 
State's $20M investment adds extra training for police
For police in Michigan to keep their law enforcement license, they'll need to finish a training course in addition to their police academy. That's thanks to a new bill signed into law Jan. 31, which allocates $20 million to additional instruction.
Currently, Michigan has no standards for police to clear before they can become officers - other than what they learn at the police academy. Some departments have additional training for bias and mental health deescalation - but it isn't mandatory.
The Michigan Commission of Law Enforcement Standards is working on what expectations prospective officers will need to meet in the added training. The new training is badly needed, police say, and also a "good start" according to some activists. 
Detroit activist Malik Shabazz has long called for police reform and welcomes the change, particularly after the shocking beating death of Tyre Nichols at the hands of several Memphis Police officers. 
Canton wants license plate readers at Beck-Michigan intersection
Canton Township law enforcement wants to stick a license plate reader at one of its busiest corners. Some 30,000 vehicles cross through the Beck-Michigan Avenue intersection every day. The Canton Township Police Department says a license plate reader at the corner of those streets would go a long way in helping officers push back on the rising crime rates in the area.
License plate readers may be the next piece of technology to go mainstream in Michigan. In some areas like Dearborn and Troy, they already have. Michigan State Police have also installed readers along I-96 and the Southfield Freeway. There are also legislative efforts to allow for license plate readers in construction zones for traffic enforcement.
But license plate reading technology is a concern for some who fear it violates their privacy. Questions over how the data collected by the readers would be used, and how long agencies could hold onto that data, have both tailed conversations over their use.
The proposal in Canton doesn't include traffic enforcement, the township said. The readers wouldn't take a picture of anything other than the license plate. 
Live on FOX 2
Daily Forecast
Temperatures won't climb quite as high Wednesday, but still expect them to be 10 degrees warmer than average. There's also a good chance for some rain overnight going into Thursday.
What else we're watching
The governor is expected to present her budget Wednesday during an 11 a.m. press conference. It should include information about a new program for free lunches for kids.
Gleaners is expected to receive some 50,000 meals through its Drive Away Hunger" campaign from the Suburban Collection. The $85,000 donation comes during the food bank's third annual fundraising campaign.
Wednesday is also Count Day for Michigan schools. The days are used to determine how much money each district should receive from the state, based on the number of pupils in their class.
Earthquake relief for Turkey and Syria is continuing to grow - but so are the casualties from the disaster. So far, an estimated 11,000 people have been confirmed dead. A Local Orthodox church in Michigan is expected to receive up to $50,000 in matching donation funds to help relief efforts.
FOX 2's morning shows have plenty of fodder for those looking for meal options for the Super Bowl, as well as gift ideas for Valentine's Day. Tune in for The Nine to catch the segments.
LeBron James shatters NBA record books as top scorer in history, surpassing Kareem Abdul-Jabbar
On Tuesday night, sports fans witnessed history as NBA superstar LeBron James broke the legendary Kareem Abdul-Jabbar's record and became the NBA's all-time scoring leader.
In true Hollywood fashion, the moment was like something out of a movie. With 11 seconds remaining in the third quarter, the four-time NBA champion and 19-time All-Star broke the coveted record in a Los Angeles Lakers home game against the Oklahoma City Thunder at the Crypto.com Arena in downtown LA.
James finished the game with 38 points in the Lakers' 133-130 loss to the Thunder Tuesday night. "King James" ended the night with 38,390 career points.