Trailer full of $40K worth of snow removal equipment stolen from Lake Orion
LAKE ORION, Mich. (FOX 2) - A landscaping company plans to shovel clients' sidewalks and driveways after a thief stole a trailer full of their equipment from their Lake Orion storage yard last week.
"It took a long time and a lot of money," said Jacob Ryan, with U.S. Lawn and Snow. "Well when we got here, all of our stuff was gone. That was a blow. It hurt."
That trailer was full of $40,000 worth of snow blowers, sidewalk plows, and more.
"When it goes missing, and we are stuck with a bunch of shovels, it definitely brings down the atmosphere," he said.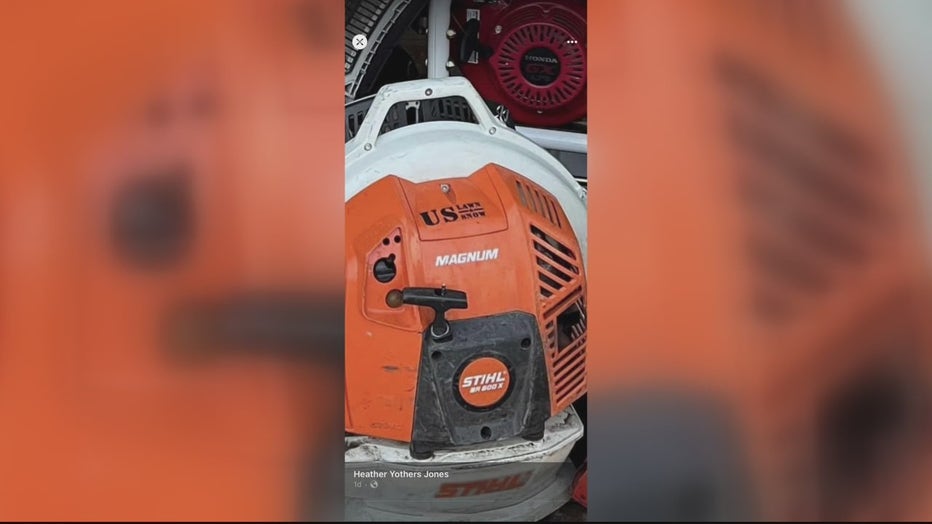 While they hope the trailer and equipment will be found, Raymond said his crews are getting to work the old fashion way.
"If we are out there 72 hours for the storm shoveling with shovels, we will do it, and we're dedicated to get it done, but it sure would be a lot easier with my equipment," he said.
He is offering a $5,000 reward for the return of his equipment. Anyone with information is asked to contact Raymond here.
"With the help of social media, my post has been shared thousands and thousands of times. That means more than anything. I can't even express how much that means to me. It's awesome," Raymond said.
A police report has been filed, and a private investigator has also been hired. 
"You don't understand how many dominos you are knocking down when you do something like this. But then also, karma is real, and it's going to come back," Raymond said.