Trapped Cooper's hawk rescued from Michigan parking garage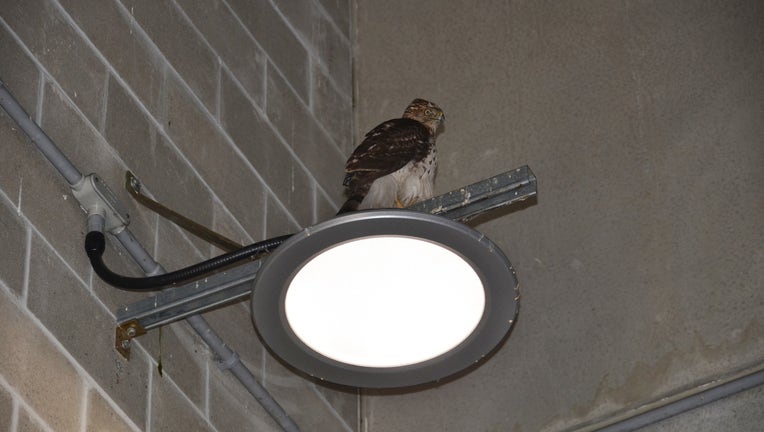 article
EAST LANSING, Mich. (FOX 2) - A wildlife expert in East Lansing was thrown a curveball last week when he was called for a bird removal. 
But not just any bird needed removing. It was a young Cooper's hawk that needed rescuing. 
In most cases, anyone looking for a Cooper's hawk can find them nesting in forests that have an extensive canopy cover and in trees with thick foliage. Native to the United States and Mexico, they found a home all over North America. 
But in this case, Jonah from the Wildside Rehabilitation and Education Center was called for a hawk stuck in parking garage.
MORE: Meet the grenade-shaped bug that may be the key to a notorious invasive plant
"Here's a heartfelt story for your Thursday!" reads a post on the City of East Lansing's Facebook. "Jonah from Wildside met up with Parking staff this afternoon and he was able to help guide the hawk out of the stairwell, where he could fly away to freedom!"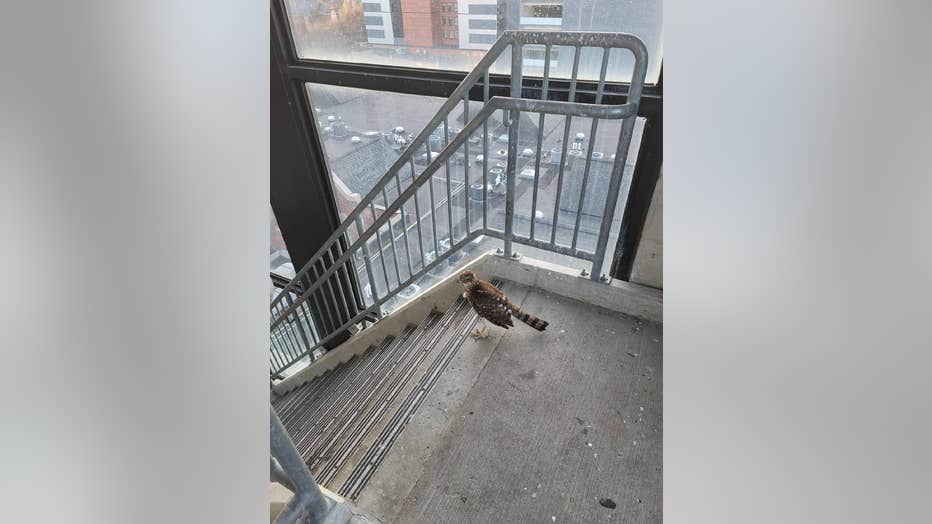 One of the many images of the Cooper's Hawk that was rescued in an East Lansing parking garage. (Photo via the City of East Lansing)
The hawk had gotten trapped in a stairwell in the city's Charles Street garage. 
A video of the hawk posted by the city showed it flying between a lamp and a ledge near the ceiling of the garage.