Truck driver loses control and crashes, spilling wood across I-75 in Northern Michigan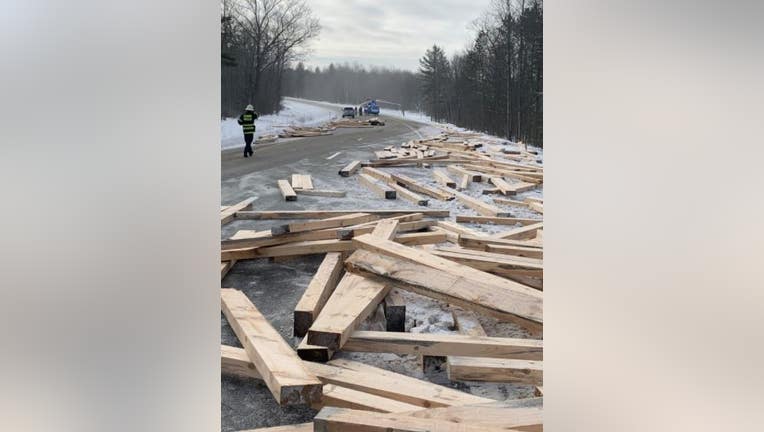 OTSEGO COUNTY, Mich. (FOX 2) - Pieces of wood covered I-75 in Northern Michigan after a truck driver lost control Friday morning.
Police said the driver hit the guardrail, and crashed into a ditch along southbound I-75 in Otsego County at 9:44 a.m., spilling the truck's load across the road.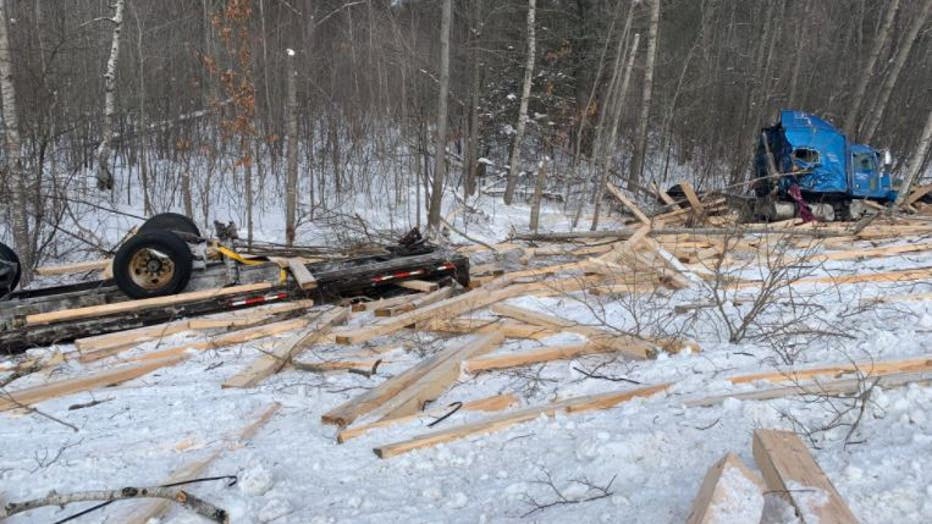 The crash damaged about 75 feet of guardrail, police said. The truck was the only vehicle involved.
The road was closed for hours between mile markers 279 and 270.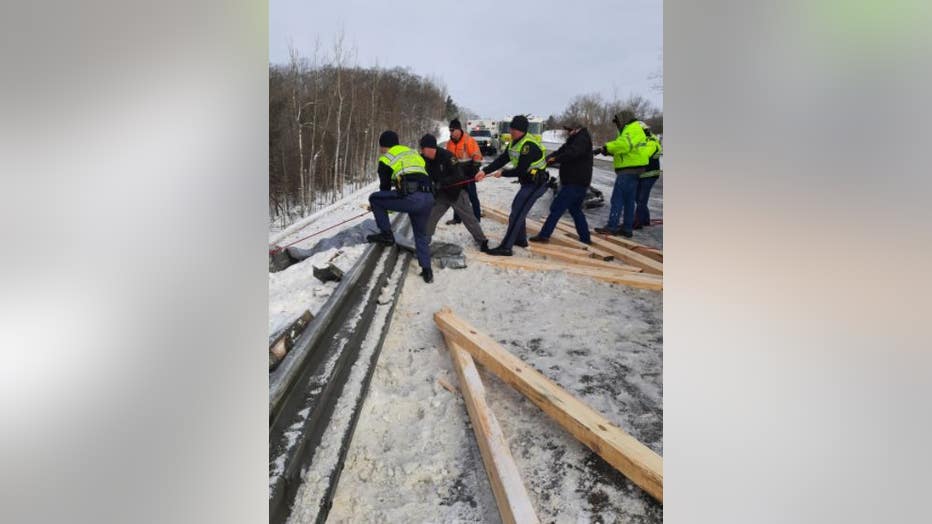 The 61-year-old driver from Mount Pleasant was airlifted to Munson Hospital in Traverse City. Their condition was not provided.