Trump and Clinton make hay on primary day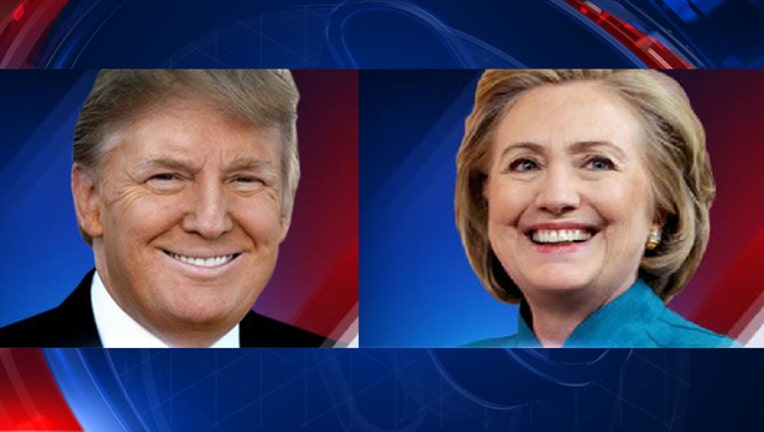 article
(AP) - Four for Hillary Clinton and three for Donald Trump.
That's the number of states the Democratic and Republican candidates are confirmed to have won in Tuesday's primaries. Clinton's victories over Bernie Sanders were in Florida, Illinois, Ohio and North Carolina, but the race between them is too close to call in Missouri.
Clinton is still leading the nomination with 1,561 delegates, including superdelegates. Sanders has 800, including superdelegates. The Democratic nominee needs 2,383 to win the bid.
Trump won three of the five states including Marco Rubio's home state of Florida, forcing the senator out of the race. Gov. John Kasich won his home state of Ohio and Missouri is still too close a race between Trump and Sen. Ted Cruz.
Trump is still leading the Republican nomination with 621 delegates. Cruz is trailing second with 396 and Kasich has 138 after yesterday's win in winner-take-all Ohio. The Republican nominee needs 1,237 to win.