Turkey trouble: Fowl runs amok on U-M's north campus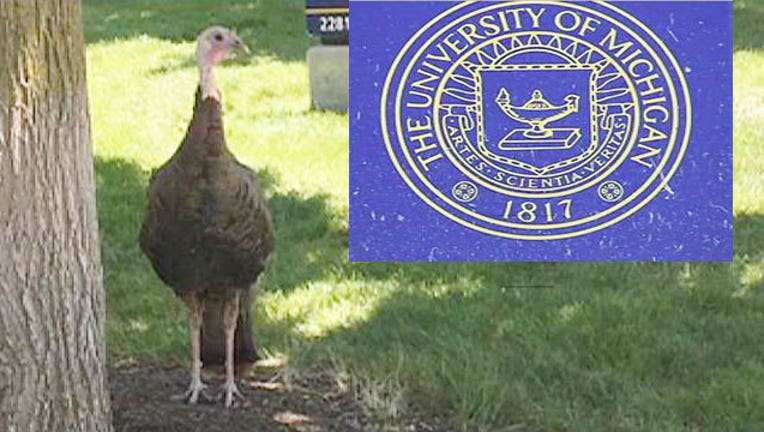 article

It may look cute and harmless, but a wild turkey has got University of Michigan's north campus on edge.
Police say the turkey has been trotting for about month, and although it is popular with some students, U-M police say it has been terrorizing others and it can be dangerous.
Forget a five star recruit and a football coach worth millions, the hottest attraction at U-M, is a turkey.
It has been known to attack people.
"One of my friends got chased up the hill from the turkey," said one student.
The turkey encounters have been many. There are several reports of it charging students, cornering others and even holding up traffic.
"Most turkeys would run away from you because they're birds," said another student. "But 'Tom Tom' is not like that."
Yes, the turkey has not just one, but a few names:
"Dr. Tom Tom"
"Terry the Turkey"
While running amok on campus and racking up followers on Twitter, Dr. Tom Tom or Terry or Gobbles has managed to elude the university's pest control.
And just as we thought things were heating up, the trail went cold.
We got lost in translation talking with this guy who said he's seen turkey - but it turns out he's from Turkey.
The turkey is still roaming around on campus and police want people to stay from it as much as possible,  because turkeys can become pretty aggressive pretty quick.