Two shot, one stabbed at Greektown's Exodus during fight
DETROIT (FOX 2) - The Detroit Police Department is investigating a shootout and stabbing at a Greektown nightclub early Wednesday morning that sent multiple people to the hospital.
Police said the fight happened just after 12:30 a.m. on Wednesday at the Exodus Club at Monroe Street in Greektown and it started with a fight inside the club.
The fight then moved outside the club and that's where the shootout took place, police said.
Two people were shot and a third person was stabbed, according to police.
The two shooting victims, a 38-year-old man and a 30-year-old woman, have both been hospitalized in temporary serious condition. The stabbing victim, a 33-year-old man, is also in temporary serious condition.
Police have not released any details about a possible suspect or what started the fight.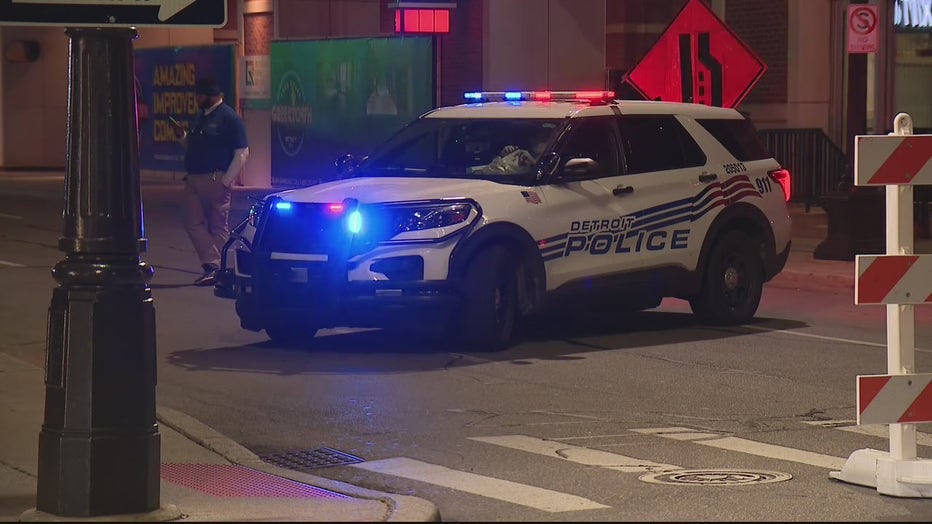 Detroit Police said three people were hurt in a shooting and stabbing at Exodus nightclub in Greektown.