UAW strike targets factories in Michigan, Missouri, and Ohio
(FOX 2) - In an historic first, the UAW called on workers to walk off the line at factories owned by all three Detroit auto manufacturers at the same time.
Plants in Missouri, Ohio, and Michigan were targeted for a strike, President Shawn Fain announced Thursday night, saying it would "show the world that our fight is a righteous fight."
"We have been firm. We are committed to winning an agreement with the big three that reflects the incredible sacrifice and contributions UAW members have made to these companies. We've been open the companies, the members and the public know that what we've been fighting for. And we've been clear, midnight on the evening of Sept. 14, is a deadline," he said from a live stream.
"UAW family, that deadline is nearly here tonight."
The three plants include:
Ford's Michigan Assembly Plant
Stellantis' Toledo Assembly Complex
General Motors' Wentzville Assembly Center
Workers at those plants manufacture trucks for Ford, Jeeps for Stellantis, and several SUVs for General Motors.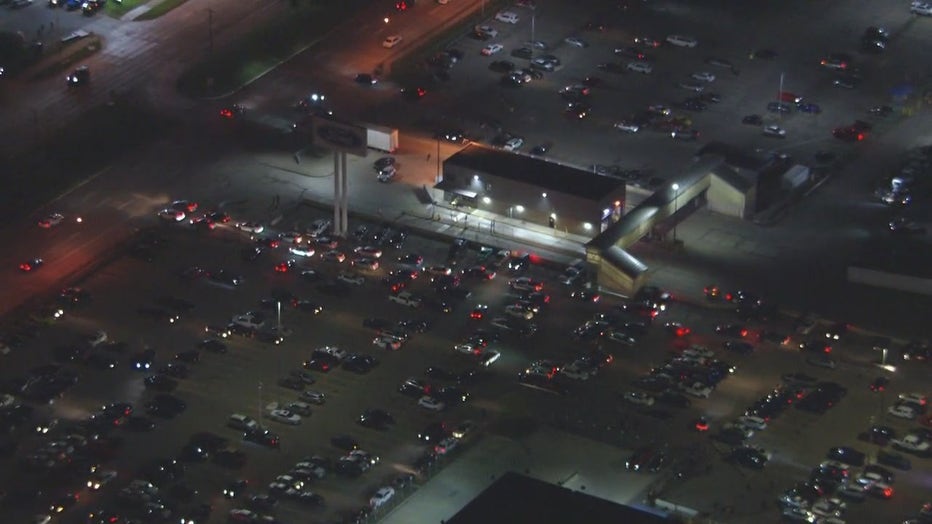 Aerial view of Wayne Assembly Plant. The UAW targeted it as one of three factories it would strike. 
Fain said the local groups that have yet to be called will continue working under an expired agreement. Most of the contract will remain in effect for those employees.
"If we need to go all out, we will. Everything is on the table," he said.
Michigan Assembly
Ford's assembly plant in Wayne employees close to 3,000 workers who are represented by Local 900.
The plant, located next to the stamping assembly, currently manufactures the Bronco and Ranger - two important vehicles in Ford's fleet.
In the past, it also made the Focus, Lincoln Navigator, and expedition.
Toledo Assembly
Located in northern Ohio, Stellantis' plant in Toledo builds the Jeep Wrangler and Gladiator. It's been around since 1945 and has focused almost exclusively on building the Jeep, a flagship vehicle for the company.
Its employees are represented by Local 12.
Wentzville Assembly
In Wentzville, Missouri, GM manufacturers four vehicles: The Chevrolet Colorado, the GMC Canyon, the Chevrolet Express, and the GMC Savana.
Local 20 represents some 4,114 workers at the plant.