UPS drivers to get air-conditioned trucks for 1st time under union agreement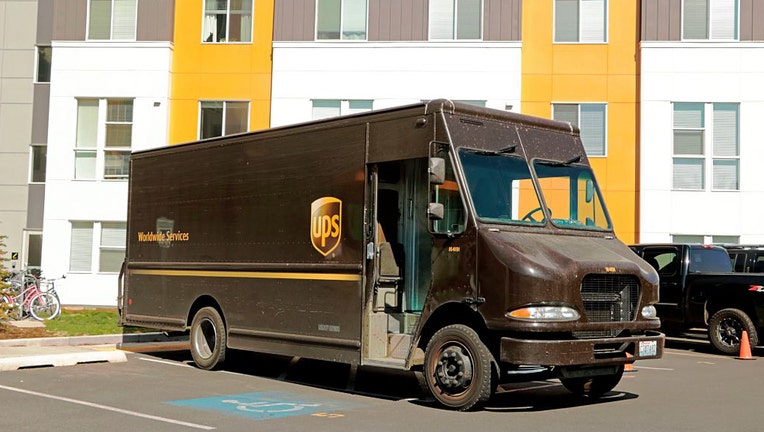 article
UPS has reached an agreement with the Teamsters union to equip its iconic brown delivery trucks with air conditioning for the first time. 
The agreement, announced by UPS on Tuesday, comes as the delivery giant and the International Brotherhood of Teamsters negotiate the terms of a new contract for more than 330,000 U.S. employees. 
Last summer, concerns over sweltering heat prompted rallies and demands for more to be done to keep UPS drivers safe. In one instance, a home security camera caught a UPS employee collapse while trying to make a delivery in mid-July in Scottsdale, Arizona.
"We have agreed to equip all newly purchased U.S. small package delivery vehicles with air conditioning starting January 1, 2024," UPS said in a statement. "Where possible, new vehicles will be allocated to the hottest parts of the country first."
The new contract language means UPS would equip in-cab air conditioning systems in all larger delivery vehicles, smaller sprinter vans, and all of UPS' most recognizable brown package cars purchased after Jan. 1, 2024, according to the union. 
The regular package cars make up approximately 95% of its U.S. package delivery fleet, UPS said. 
UPS will also work to make sure all current package cars have a cab fan within 30 days of the new contract ratification date, and said it will install a second fan in vehicles without air conditioning by June 1, 2024.
Additionally, UPS has agreed to install exhaust heat shields, which reduce temperatures on the truck floor, and air induction systems to increase airflow in the cargo areas, in new package cars and retrofitted into existing package cars.
"Air conditioning is coming to UPS, and Teamster members in these vehicles will get the relief and protection they've been fighting for," Teamsters General President Sean M. O'Brien said in a statement on Tuesday after a day of negotiations.
UPS' ground fleet serves all business and residential zip codes in the contiguous United States. In 2022, it delivered an average of 24.3 million packages per day, totaling 6.2 billion packages throughout the year. 
RELATED: Instant Pot parent files for bankruptcy protection
This story was reported from Cincinnati.