4 hospitalized after wrong-way driver hits multiple vehicles on US-23 in Monroe and Washtenaw counties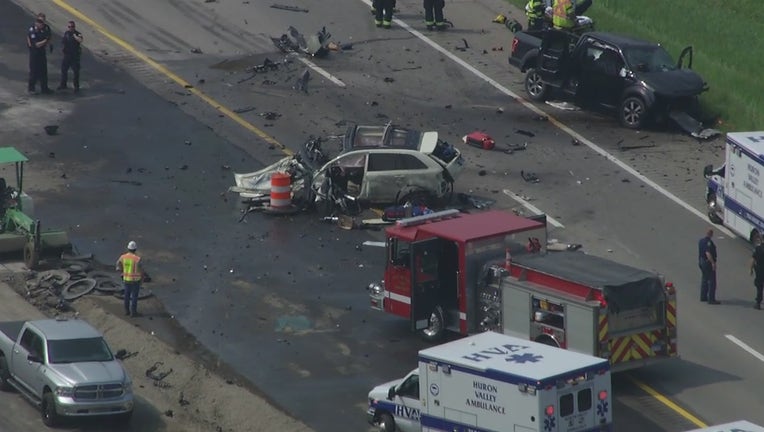 article
WASHTENAW COUNTY, Mich. (FOX 2) - Four people, including the at-fault driver, are hospitalized after a wrong-way driver hit several vehicles on US-23 on Tuesday morning.
Michigan State Police said the 38-year-old Plymouth man was driving a white Ford Edge north in the southbound lanes of the freeway near Dundee around 8 a.m. 
The wrong-way driver hit several vehicles in Monroe County and kept going. The driver hit four more vehicles near Willis Road in Pittsfield Township. Police initially said the driver was being pursued by police, but later said no pursuit was initiated. 
"Heading south and heard on the CB that there was a car heading northbound on the southbound side. I was slowing down and then seen a bunch of brake lights," truck driver Kevin Widener said. "They were saying on the radio that the engine was actually on fire when it come to a stop over there."
The drivers in the Washtenaw County crash suffered non-life-threatening injuries.
Police said alcohol and/or drugs are suspected.