US Army veteran recorded fatally shooting service dog found dead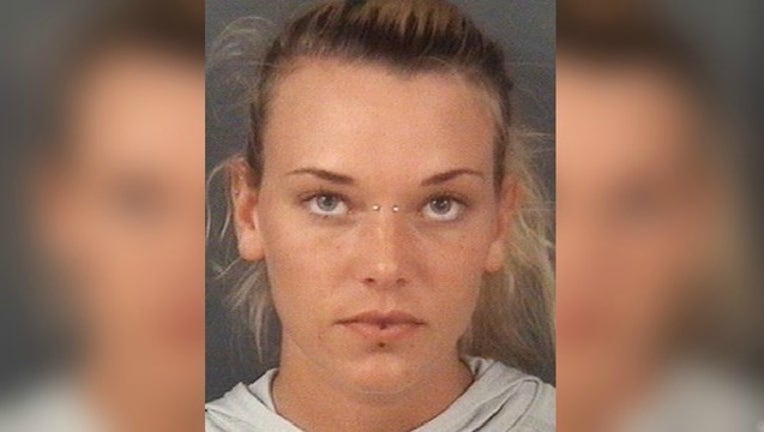 article
FAYETTEVILLE, N.C. (AP) - North Carolina police say they're investigating the possible suicide of an Army veteran charged with shooting her service dog as she laughed.
Fayetteville Police Lt. Todd Joyce said Sunday investigators believe that 23-year-old Marinna Rollins killed herself. Joyce declined to explain what evidence detectives found. He says police were called to her apartment early Sunday after her body was found by friends.
Rollins and 25-year-old Jarren Heng were charged last month with cruelty to animals after investigators say they tied the dog to a tree and shot it multiple times with a rifle. Cumberland County District Attorney Clark Reaves said the two could be heard laughing on a video recording they made as the dog was killed.
VETERAN WITH PTSD, BOYFRIEND, SHOOT SERVICE DOG TIED TO TREE, SHERIFF SAYS
Court documents show Rollins received a medical retirement from the Army in January.
Citing a police report, WTVD in North Carolina reports that Rollins and Heng took the male pit bull named Camboui into a wooded area last week. When they got there, police said she tied the dog to a tree and then shot him with a rifle five times.
WTVD reports that Heng then asked Rollins to let him shoot the dog, too, and he then shot it five more times.
Rollins then dragged the dead dog to a shallow grave and said goodbye. Here's what WTVD reported she said to the dog:
"It's been real ... I love you, you're my puppy, you're a good puppy, but...,"
She then pushes the dog into the grave and a man is heard saying "kind of put him a little deeper in there," the TV station reported. Rollins posted a photo of her dog on Facebook with the text that she "was sad that her dog had to go to a happier place," the station said.
Video of the shooting was obtained by WTVD and the Fayetteville Observer. In those videos, both Rollins and Heng could be heard laughing after the dog was shot.