1 dead as vehicle crashes into Macomb County Circuit Court building in Mount Clemens
MOUNT CLEMENS, Mich. (FOX 2) - One person is dead after a fiery crash of a vehicle into the Macomb County Circuit Court building in Mount Clemens Wednesday night.
Macomb County Sheriff Anthony Wickersham said the call came in at 7:25 p.m. that a car exploded. He said the car was speeding when it crashed into a cement wall connected to the courthouse.
Officials say that aside from the driver there were no other injuries with no one else inside the vehicle, and no other cars involved.
Witnesses told investigators that the driver lost control, crossed over oncoming lanes of traffic and hit the wall.
"Upon impact, the vehicle exploded," Wickersham said.

Photos emerged on social media showing a bright ball of flames where the crash took place. When FOX 2 photojournalists arrived at the scene, a burned-out, smoking vehicle was being tended to by firefighters.
The Macomb County Sheriff's Office posted on social media that "Northbound Gratiot between Crocker and Market Street is currently closed due to a vehicle striking the Macomb County Circuit Court building.  The MCSO Crash Investigation Unit has been activated please avoid the area."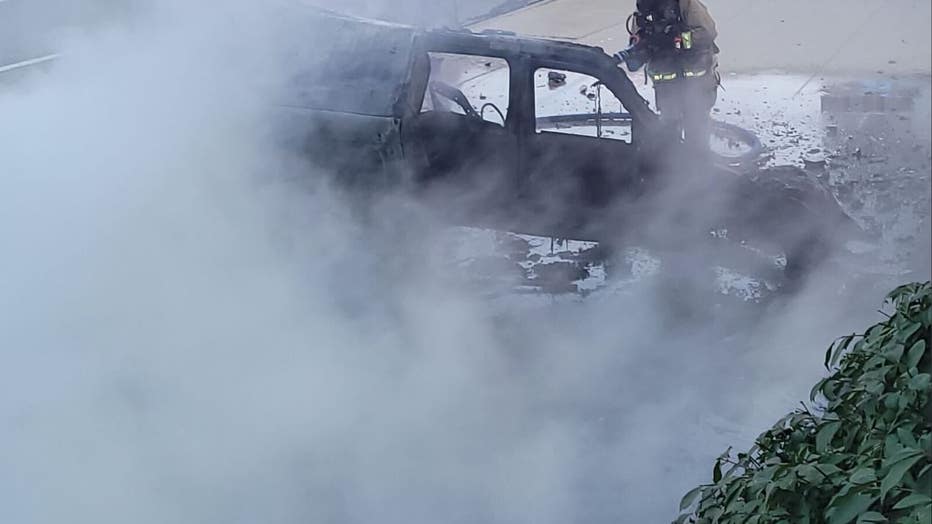 Photo by Howard Mitchell/FOX 2
The investigation remains ongoing and Wickersham added that although there have been rumors the car was racing, that has not been confirmed yet.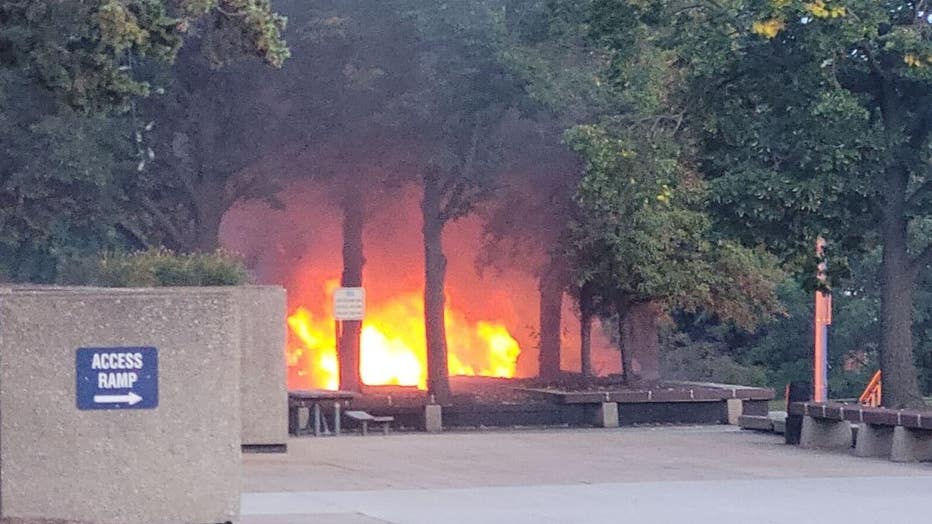 Photo submitted by FOX 2 viewer
Stay with FOX 2 for more information as it becomes available.