VIDEO: Monroe homicide suspects shoot at police during chase in Ohio
MONROE, Mich. (FOX 2) — - Newly released video from Ohio State Highway Patrol captures the apprehension of two suspects who allegedly shot two people during a carjacking in Monroe. 
The suspects first robbed the clerk of Highlander Market at gunpoint on Saturday, September 2, before going outside and carjacking two men. The suspects shot both men at close range before fleeing in the victim's vehicle, police said.
One of the men, 31-year-old Michael Beck Jr., died. The other victim, 34-year-old Adam Helton, remains hospitalized. 
READ MORE: The UAW strike is growing. What you need to know as more auto workers join the union's walkouts
The suspects were arrested hours later on I-75 in Ohio after a high-speed chase and a shootout with police.
The vehicle was located at a rest area near Bowling Green. As troopers and deputies approached the vehicle, the suspects fled the scene traveling southbound on Interstate 75, police said. 
The suspects shot at the pursuing officers multiple times during the pursuit, and troopers returned fire. As the suspect vehicle was approaching Township Road 240, it then went off the right side of the roadway and struck a ditch.
Once the vehicle came to a stop, troopers began issuing verbal orders. Initially, the suspects refused to comply with troopers' orders to exit the vehicle, police said. After some time, the passenger exited the vehicle and was taken into custody. 
The Patrol's Special Response Team arrived at the scene and was able to take the driver into custody. No officers involved were physically injured as a result of the incident
The passenger was identified as Ronnie L. Oliver, 44, Ann Arbor. The driver was identified as Stephen M. Jones Jr., 29, Monroe, Mich. Jones was flown to an area hospital for serious injuries.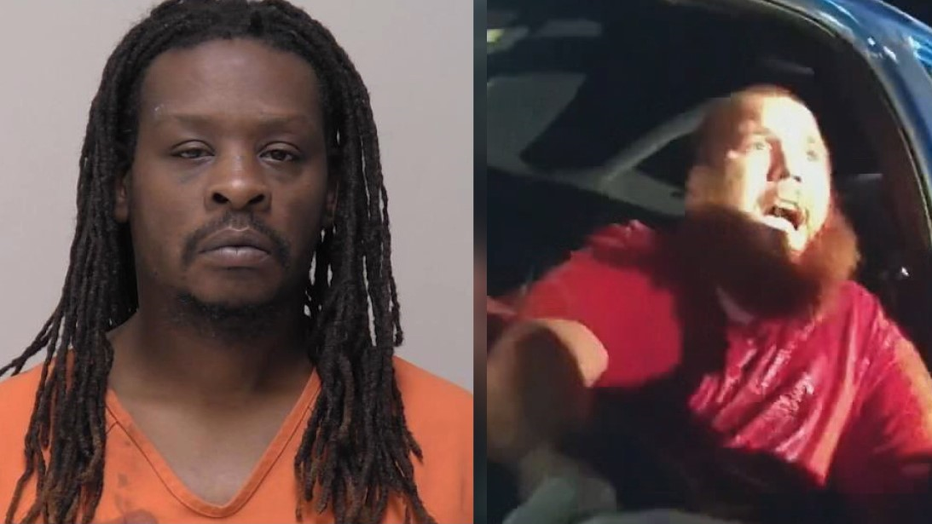 Both men have been charged with open murder, armed robbery, carjacking, and assault with intent to murder. 
GoFundMe pages have been set up for the victims and their families. Find Beck's here and Helton's here. 
Watch FOX 2 News Live
RELATED: 'They're not strangers': 1 dead after carjacking outside Monroe store