Video of Detroit police arrest posted online showing force; DPD to investigate
FOX 2 (WJBK) - An online video surfaced Monday of Detroit police arresting a man who witnesses claim was trying to get into his own car after locking his keys inside.
The incident happened on the city's east side at State Fair near Gratiot where video shows multiple officers from DPD's 9th Precinct attempt to arrest the 34-year-old man.
The Facebook video was shared by the user De'trey Jackson who wrote: "He locked his keys in the car and was trying to get his keys out the car with a hanger the police pull up in this happen."
Officers put handcuffs on him, and he pulls them off, while bystanders gather around shouting at the police.
The struggle continued to escalate as more officers joined in trying to subdue the man. Some bystanders then began trying to hold back some of the officers and grappling ensues.
At one point in the video, one officer can be seen drawing a gun and pointing it at the crowd of people.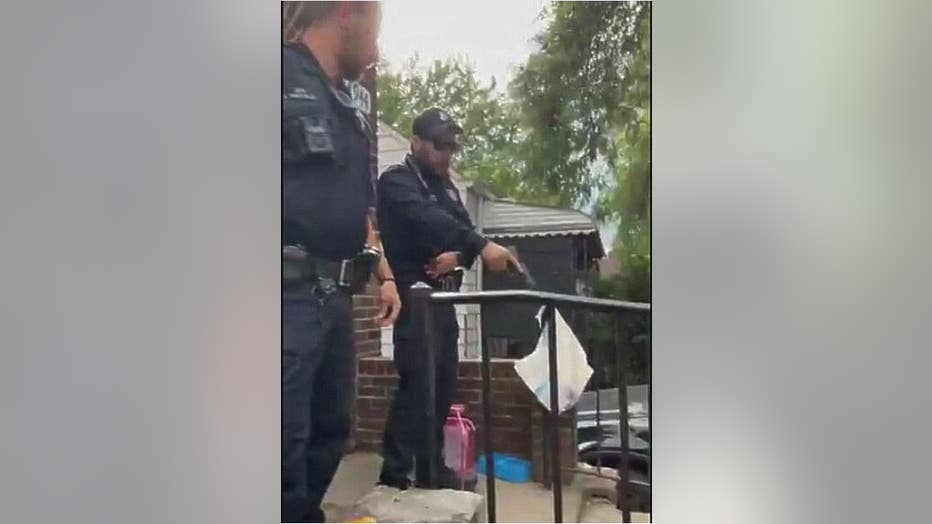 Detroit police released a statement about the incident:
"The Department is in possession of video depicting several officers using force to effect the arrest of an individual on the east side of Detroit. This matter has been referred to the Department's Professional Standards Bureau for further investigation into the facts and circumstances of the incident, including the reason for the initial stop, the tactics employed by the officers, and the reasonableness of the force used.
"The Department will remain fully transparent in its inquiry into this troubling incident and will provide an update as soon as practicable."
The original video can be found on Facebook HERE, there is explicit language and viewer discretion is advised.