Virginia fisherman reels in rare largemouth bass from river: 'Haven't seen anything like that'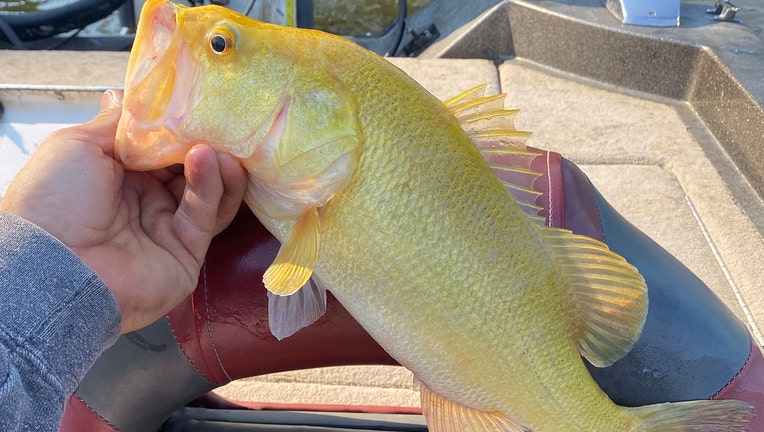 article
A fisherman has recently caught and released a rare largemouth bass in central Virginia during a practice run.
Jacob Moore, an arborist who reportedly participates in local fishing tournaments, reeled in a golden largemouth bass from the James River, according to a press release issued by the Virginia Department of Wildlife Resources on Thursday, Feb. 9.
The yellow-scaled fish measured 16.5 inches in length, Moore told the wildlife agency.
ALABAMA FATHER AND SON CATCH RECORD-BREAKING, 162-POUND ALLIGATOR GAR
Moore reportedly caught the bright fish from the "lower" end of the James River, which is near Chippokes State Park – a restored mansion and farm museum with picnic shelters and trails in Surry County.
The area is protected under the Virginia State Parks system.
"I was out there practicing for a tournament, catching a bunch of fish," Moore said in a statement provided to the Virginia DWR.
"When I hooked into that one, I thought I had a saltwater fish on at first, but lo and behold, it was a largemouth," he continued. "A very different largemouth, though. I haven't seen anything like that before. I've seen bass with black spots, but I'd never seen an albino one."
INDIANA FISHING RECORD BROKEN FOR 3RD TIME AFTER ANOTHER ANGLER BREAKS RECORD TWICE ON SAME DAY
Largemouth bass typically have "dark greenish" scales that fade into a "whitish belly," according to a fish identification profile published by the Virginia DWR.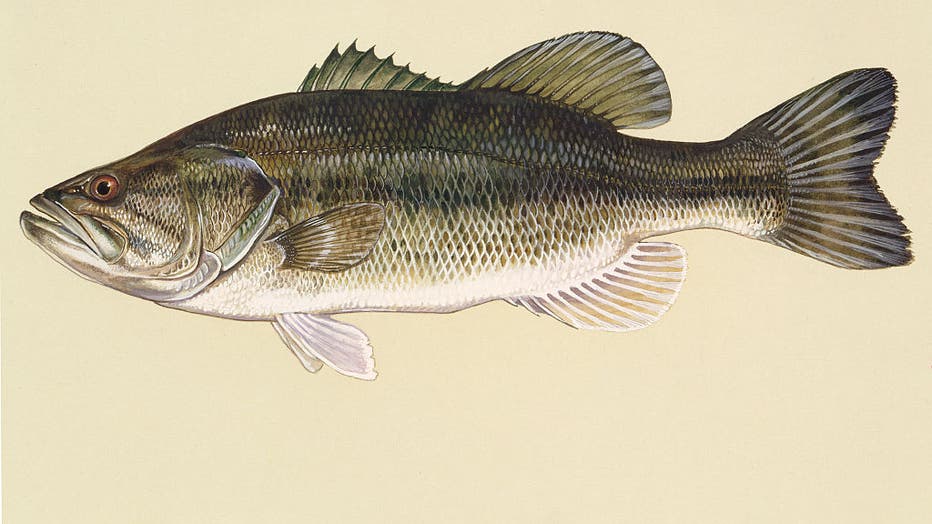 File - Largemouth bass illustration by Duane Raver. (Photo by VCG Wilson/Corbis via Getty Images)
The wildlife agency's fish identification profile also notes that largemouth bass can have variations in appearance, depending on the water they live in, including "dark blotches" that tend to "form a dark horizontal band along its midline to its tail."
"Golden largemouth bass are extremely rare, and most anglers have never seen them, let alone heard of them before," Alex McCrickard, an Aquatic Education Coordinator at the Virginia DWR, said in a statement. 
YOUNG BOY GOES VIRAL AFTER TIKTOK VIDEO SHOWS SHARK BITING HIM AMID SPEARFISHING TRIP WITH DAD
"The fish is a product of a genetic mutation that alters the skin pigments, called xanthism," McCrickard explained. "Yellow pigmentation dominates in xanthism, as you can see in Moore's golden largemouth."