Waiting for justice: Why Michigan's public employees are protected by government immunity
SOUTHFIELD, Mich. (FOX 2) - Imagine a loved one died or was hurt and a police officer or public school employee possibly could have something, anything, to prevent it. Now imagine that you and your family don't get any justice for it. That happens to Michigan families and others across the country because of government immunity.
When Meghan Gregory sent her son, Keegan, to Oxford High School on Nov. 30, 2021, she didn't expect to get that text. Her son was hiding in the bathroom from a shooter inside the school. 
Keegan survived the shooting, but four others - Tate Myre, Madisyn Baldwin, Hana St. Juliana, and Justin Shilling - did not. 
"There are times I get angry, times I just get sad. I am angry, especially for the four who didn't come home that day," Meghan said. "It was a day like any other day…until I started to get those text messages. He was like 'Help, mom. I'm in the bathroom. There is gun shots'." 
Keegan was hiding with the help of Justin until they both came face to face with the shooter.
"They heard him change his magazine, and then he kicked the door into the stall and just stared at both of them for a while," Gregory said. "Then Keegan said he heard the door open so they thought he left, but we found out months later it was a security guard opening the door but she never came in."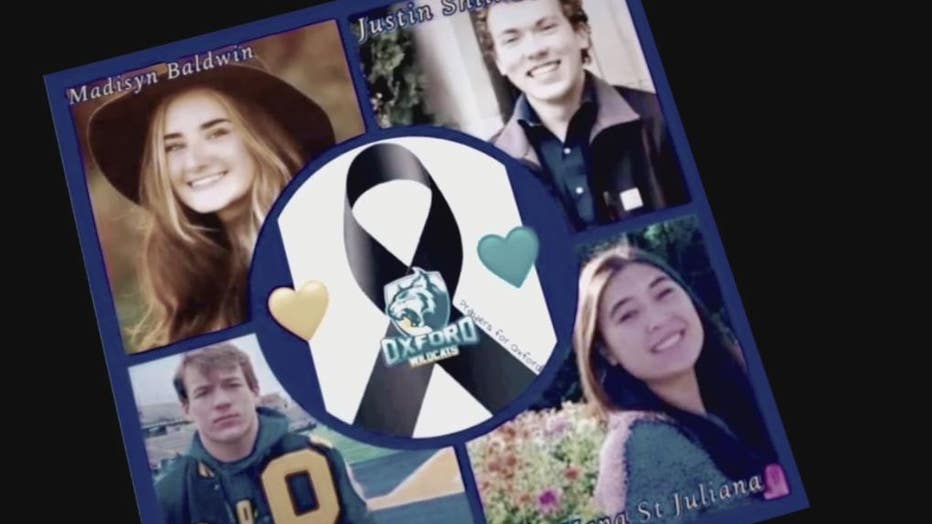 That was one of many decisions by a school employee that would prove to have deadly consequences.
Minutes later, the 15-year-old shooter ordered Justin and Keegan to show themselves before he killed Justin at close range.
Keegan made a run for it and survived.
"He walked in, and I immediately grabbed him to hug him, and he just stood there. Empty. His eyes were not the same they were dark," Gregory says.
Keegan escaped certain death, but his mom says he will never be the same. 
Eleven people - 10 students and one adult - were shot that day. Four of them were murdered in cold blood.
The shooter, Ethan Crumbley, pleaded guilty to 24 criminal charges. In a precedent-setting move, his parents were charged with involuntary manslaughter for their alleged lack of action with their son.
Attorney Ven Johnson is suing the Oxford School District and its employees on behalf of the victim's families but hit a major roadblock: Public school employees are protected by government immunity – the same program that protects government workers extends to employees.
"I don't think there could be a more blatant example of how bad govt immunity is the Oxford case," Johnson said.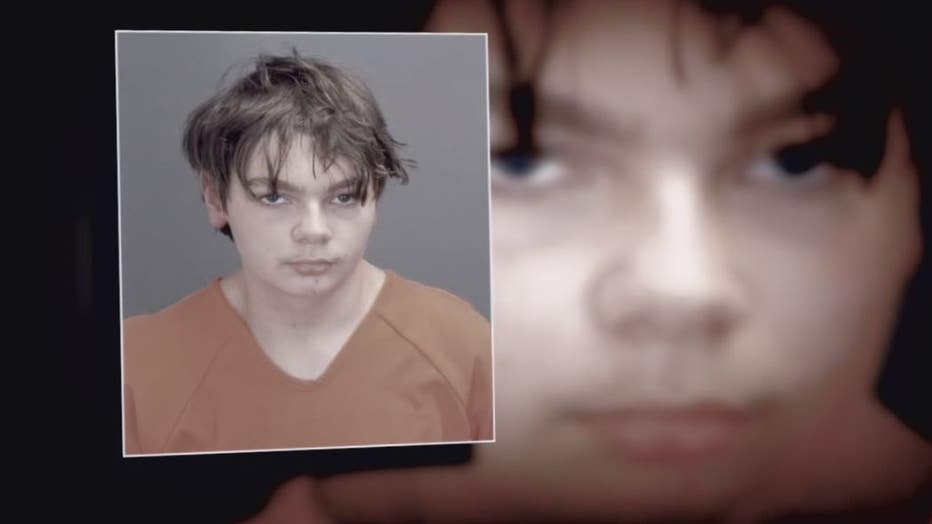 Under government immunity, employees in Michigan - which includes public school employees - are not liable unless it can be proven their gross negligence is THE proximate cause of the injury and damage.
Johnson firmly believes the shooter could have been stopped and has since uncovered layers of negligence:
Oxford didn't have a threat assessment plan
School employees ignored the results of Ethan's behavioral test which showed he was suicidal and at high risk for anger and violence
Teachers reported Ethan's disturbing drawings, troubling comments about his parents and even caught Ethan in class searching for ammunition on his phone
The day of the shooting, a teacher saw a drawing of a gun with the words "The thoughts won't stop. Help me."
That day, Nov. 30, 2021, Ethan's parents were called to school and told to get their son to counseling. Instead of sending him home, to treatment, or searching his belongings – school officials handed Ethan his backpack and sent him back to class.
All along, Ethan's gun, ammunition and manifesto were inside that backpack. Meghan Gregory can't help but think about what could have been done that day. 
"All the time – I think about every prevention that could have happened that day," she said.
Especially the security guard. Surveillance video shows her walking in and out of the bathroom where the armed 15-year-old had Justin and Keegan cornered. She claims she didn't intervene because she thought it was a training exercise.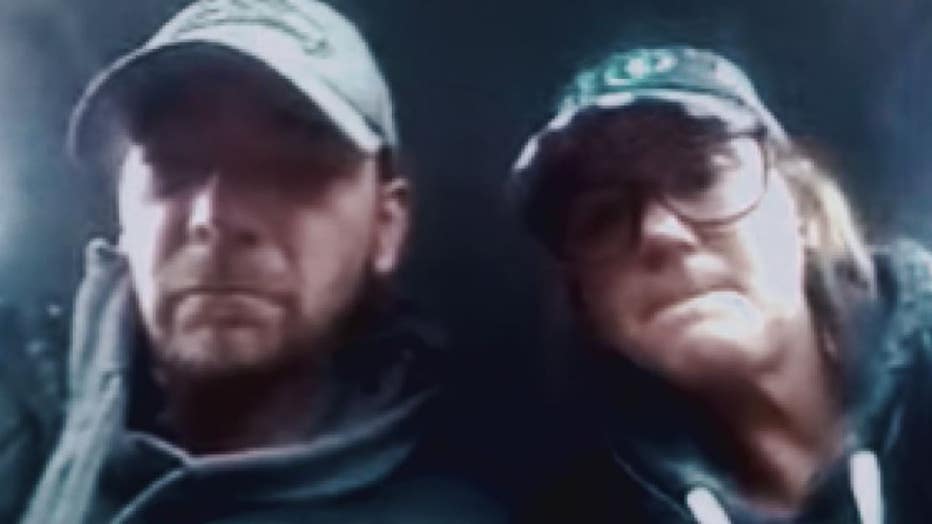 James and Jennifer Crumbley, Ethan's parents.
But all of that evidence and more wasn't enough for the judge, who determined the negligent acts of the school employees was not the direct cause of the shooting – Ethan was. So the judge dismissed the district and its employees from the lawsuit.
"People don't understand how evil this is. This is government dictating this to you: 'Ha! You can't hold me accountable,'" Johnson said.
The attorney has filed several suits on behalf of victims who he claims have had their constitutional rights violated in an effort to hold public officials accountable.
When 26-year-old Patrick Lyoya was shot in the back of head by Grand Rapids police officer Christopher Schurr, Johnson sued the city to try to hold the city, its police department, and the ex-officer accountable. Johnson alleges there were policies that allowed racial profiling and argued excessive force violated Lyoya's civil rights and led to his murder, but police are also protected and not liable for negligent acts.
"It is a symbol of justice. So those people who say it's only about money haven't been hurt by anybody and basically had their government laugh in their face and say 'you can't sue me haha'," Johnson said.
Johnson also filed a lawsuit on behalf of hundreds of Midland County victims, who lost everything in the 2020 Edenville dam failure.
The lawsuit shows state and federal regulators never made the dam's owners do anything to follow the rules, even though they had ignored safety issues and ongoing concerns.
The regulators' defense? You guessed it: government immunity.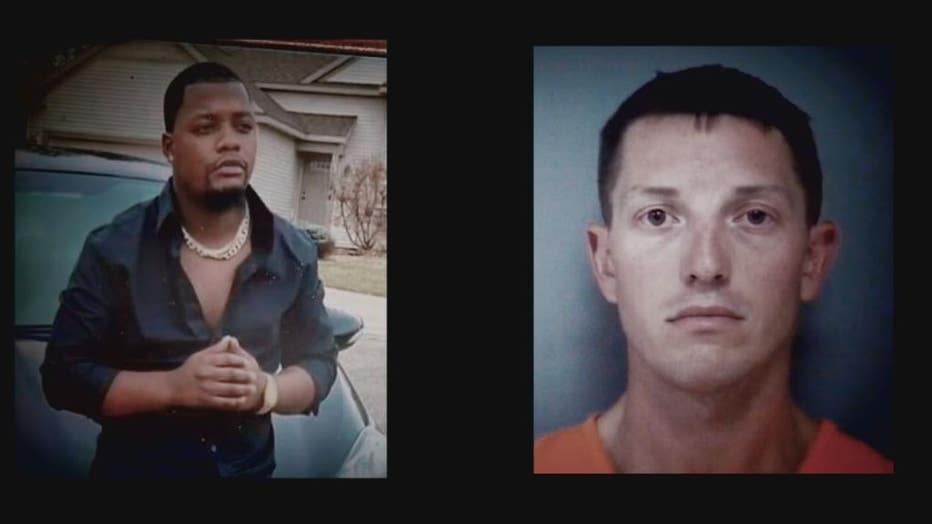 Patrick Lyoya, left, former police officer Christopher Schurr
Why does government immunity exist?
Government immunity and something called the Tort Liability Act date back to the 1960s in Michigan. It allows government agencies and employees to do their jobs without the constant threat of being sued for their actions or decisions.
But is that law, now 60 years old, still relevant? 
"I think the level of the immunity and the way the definition is written for the immunity needs to be changed," said former appellate court judge Amy Ronayne Krause.
Krause spent years on the bench hearing cases against the government and says most are thrown out because of the complicated process to file and how the statute is interpreted. 
To sue someone protected by any level of government immunity, you must prove the person's conduct was grossly negligent and the conduct was THE  proximate cause of any injuries or damages.
What does that mean? Basically when the word "gross" was added to "negligent" and "proximate cause" was changed to "The proximate" cause, it made it nearly impossible in Michigan to sue a government worker and have them or their department pay for their mistake.
"What that is saying is there needs to be a substantial lack of concern. So what happened? Courts interpreted as a very high standard. I think that it could be that our courts would not have to keep considering it that way - there could be changes. Laws change when Supreme Courts change," Krause said.
And that time could come soon. 
Since the Engler Administration, traditionally conservative justices have upheld governmental immunity, but the dynamic has since changed with Democrats controlling the state legislature.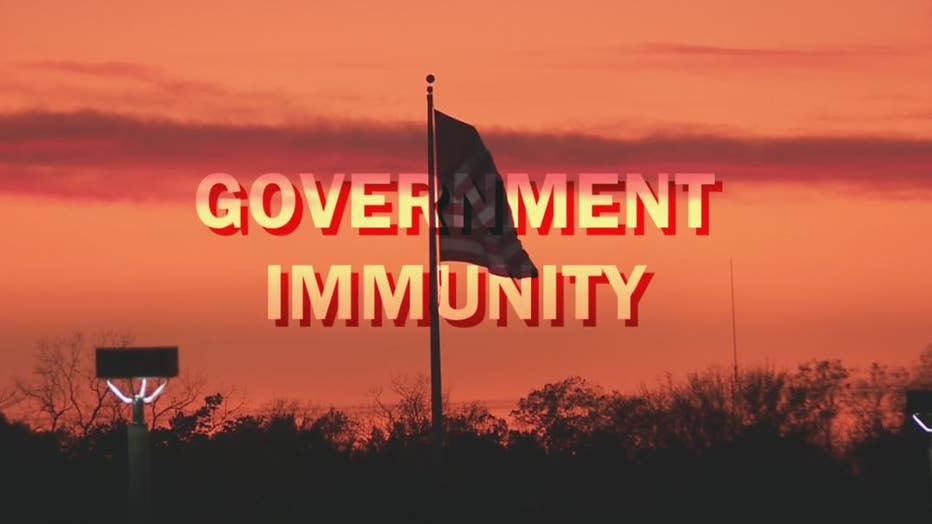 Waiting for justice
The Michigan Supreme Court recently proposed doing away with an old rule that grants automatic appeals for government entities and workers, who are being sued. For victims, it's meant years of delays before their case can even be heard.
James King is one of those who has been waiting. In his case, it's been ten years. King was a college student and walking down the street in Grand Rapids when an undercover FBI agent and police officer mistook him for a suspect wanted for a theft. 
The officers choked and beat the 20-year-old to the point that bystanders called 911 thinking they were witnessing a murder.
"Instead of saying I am so sorry big mix up and letting him go, they charged him with several felonies to resisting unlawful arrest – took to jury trial. He was acquitted on all counts," said Patrick Jaicomo from Institute for Justice.
Jaicomo is a lead attorney at the non-profit and works tirelessly to hold local, state, and federal officials accountable for violating a person's rights. 
But to this day, King hasn't had a day in court. 
He was choked and beaten until he was unconscious. He clearly was not the suspect they wanted and a jury agreed when they cleared him. King then sued the officers after being beaten senseless but he's still waiting for the case to move forward.
"There are a million tools in the government attorneys that allow them to thwart constitutional accountability at every turn and put all sorts of pressure on victims of the abuse so they won't bring the case at all," Jaicomo said. "There is a clear conflict of interest here and the state deciding whether you should be allowed to sue the state or whether to sue its employees which the state will be liable too - is inevitably going to say no you can't."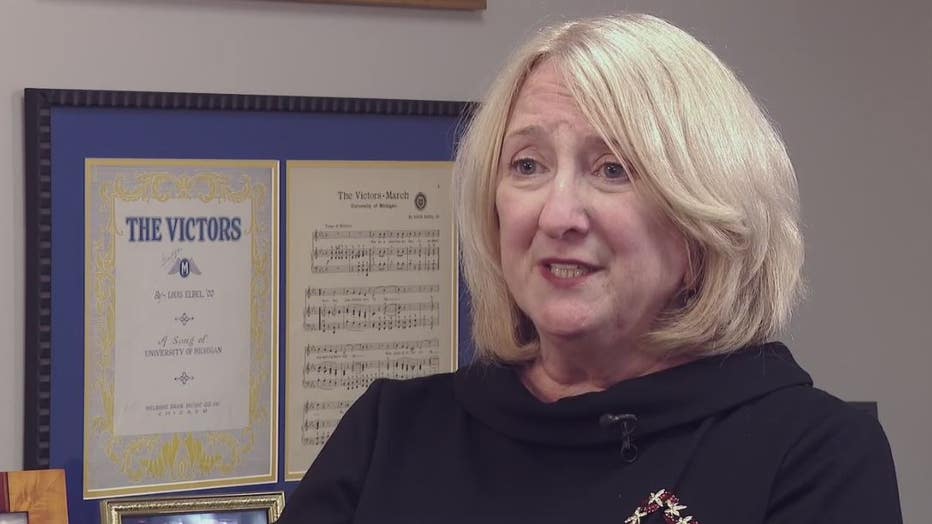 Amy Ronanye Krause,former Michigan Court of Appeals judge.
Why government immunity is in place
Michigan's Solicitor General, Ann Sherman, is the top appellate lawyer for the state. She says for any government to be sued, the stakes are high and that government immunity is not an excuse to do whatever you want.
"A lot of people think government immunity is a free pass to excuse them from bad behavior and that is not true at all. What it does provide is ample accountability while still leaving resources to provide the services we need you to provide," Sherman said.
Sherman said eliminating immunity would mean tax dollars would go toward paying damages to victims instead of funding emergency services, public programs, and fixing infrastructure. She fears frivolous lawsuits and forced settlements would also have public servants working in fear.
"Very often, they are making decisions that require split-second thinking and oftentimes under constrained budgets and they don't have the ability to say I am not going to work with that student today. I'm not going into that burning building – they can't do that. That's why we draw the line where we do," Sherman said. 
In 2020, the murder of George Floyd thrust the issue of government immunity into the spotlight. Horrified by the police officers' actions, the House passed the George Floyd Justice in Policing Act – which would have abolished immunity for police officers. 
It never made it past the Senate because critics said it was another way of saying abolish the police and frivolous lawsuits would force officers to quit because they could no longer afford to serve. This is despite insurance, the government or school district footing the bill for damages, not the individual.
Colorado, New Mexico, Montana, Nevada, Connecticut, and New York City have either eliminated qualified immunity or limited its application in court cases. So far, those locations are showing reform does not equal lawlessness and essential services continue.
If there were no protections in place, would officers in Uvalde, Texas, stormed the school right away and not waited an hour while children inside called 911? 
Would Oxford teachers and counselors have taken Ethan Crumbley's drawings and actions more seriously? Checked his backpack or chose not to send him back to class?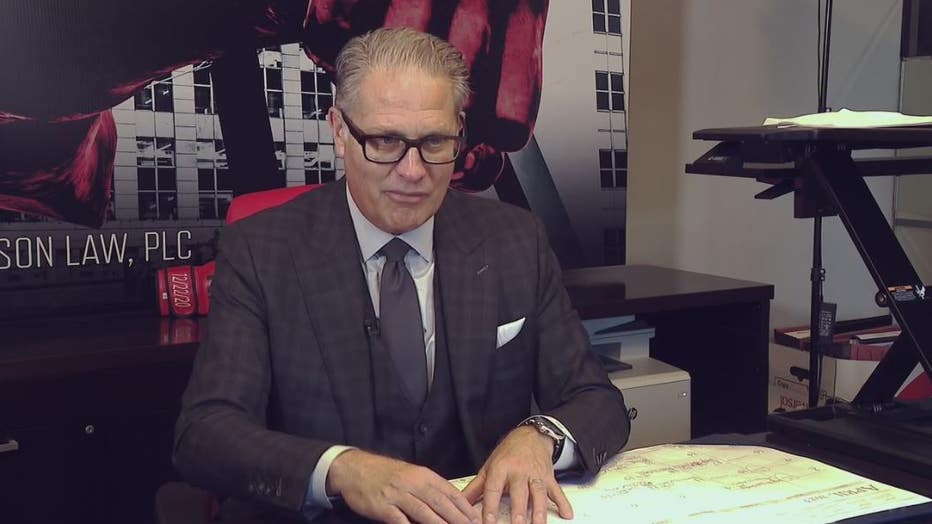 Would police only use necessary force instead of deadly brutality?
Ann Arbor Democratic state Senator Jeff Irwin is planning to re-propose legislation that would tweak the language of the law, respecting the challenges that government employees face while giving them culpability instead of a free pass.
"I think we also need to be concerned about the flip side of the coin. When we provide such sweeping protection against accountability, does that cause people to act more badly, does it cause people to be less careful? I think it does," said Irwin. "The laws have been written in such a sweeping way that I think they have caused folks who have real claims of injustice, bona fide claims. It's caused them not to even have a chance to go to court to make their claim, and I think it is wrong."
Jaicomo agrees and says changes to the law would make an impact on government officials' actions.
"I do think that over time if this sort of accountability is reintroduced to our system lots of gov officials will pause before they do things or violate someone's constitutional rights," Jaicomo said.
But right now, there's no incentive for lawmakers or the courts to change the rules, especially since they're the ones being protected. The state banks on the fact that victims don't have the knowledge, time, money, or attorney willing to fight immunity laws. 
But Johnson plans to take the cases all the way to the Supreme Court.
"No one is above the law. I am not saying their rights should be lower. Put them on par with everyone else," Johnson said.
He believes if more people were aware of the consequences of governmental immunity, there would be outrage.
"How many more times will this continue if we can't learn from our mistakes and how can we learn from our mistakes? If we can't be honest about them?" Gregory said.
In early May a federal judge ruled in favor of the families of the Oxford victims, saying they could pursue claims that the school district pushed Ethan Crumbley "closer to violent action."
But the civil rights violations lawsuit looking to pin part of the responsibility on the district and some employees still has a long way to go. 
For the Oxford school employees who turned a blind eye or dropped the ball that day? No consequences, no criminal charges, and business as usual.
Until immunity laws change, and the civil suit can proceed, the families say their painful search for the truth and justice will continue.
Anyone who wants to see the change when it comes to our government immunity laws should call or email lawmakers as they are the ones who have the power to make any changes.