'Waiving to the mitten!' Michigan native photographs state, Great Lakes from space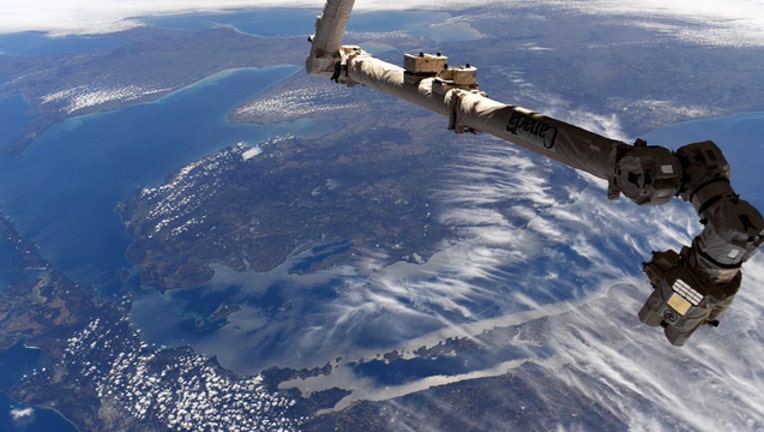 article
(FOX 2) - There wasn't much to look at in the sky for metro Detroiters yesterday. The state was blanketed with overcast skies and a persistent fall of rain.
As for the people on the craft, most notably Michigan-native Christina Koch, the site looking down was far prettier. And on Wednesday, May 1, she tweeted a pretty picture of the view outside her window.
"Waving to the mitten! Greetings to my friends and family in Michigan. The Great Lakes are stunning from space as they are in person."
Koch, a 40-year-old who was born in Grand Rapids, always dreamed of being an astronaut. After getting selected by NASA in 2013 and completing training in 2015, she finally saw her dream lift off when she launched to the International Space Station on earlier this year.
Due to the angle of the space station, the image doesn't initially look like Michigan. You'll have to rotate your head - or your screen - to see it. In the bottom left corner is the upper peninsula still partly covered in snow. A little bit above that is the Mackinac Bridge followed by the lower peninsula.
Koch will spend a total of 335 days, which will be the longest single continuous stay in space for a woman, when she returns February 2020.