Warrant submitted against ex DPD deputy in Devante Sanford case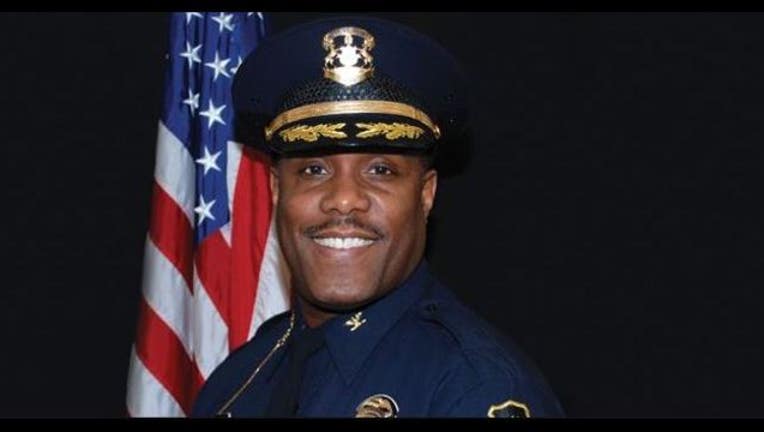 article
DETROIT (WJBK) - A former deputy Detroit Police Chief could face criminal charges for his role in the conviction of a then 14-year-old in the murder of four men.
James Tolbert was the former deputy Detroit Police Chief when Devontae Sanford was arrested, charged, and later convicted of killing four people inside a Detroit drug den.
A key piece of evidence was a drawing allegedly done by Sanford that detailed the crime scene. During a press conference on Thursday, Wayne County Prosecutor Tolbert perjured himself.
Tolbert testified in 2010 that Sanford had created the drawing of the crime scene on a blank piece of paper. Another officer, Sgt. Michael Sanford, testified Sanford created the picture as well.
But on Thursday, Worthy said that he could be heard on tape during a September 2015 Michigan State Police interview saying "I drew the house" and saying that Sanford had 'just drew the bodies'.
CLICK HERE to watch her discuss Tolbert's role.
Worthy said the drawing of the crime scene was a key piece of evidence in the trial. She said they viewed it to be important of its origins.
Worth said that called his credibility in the case into question and a warrant submitted by State Police is under review. The warrant was submitted in May.
Tolbert was with the DPD until 2013 when he took the chief of police job in Flint. He was fired in February.
Sanford was freed from prison after eight years. He told the media he wants to try to "put this behind me and move on with my life" and take "one day at a time, one step at a time."