Two dead in 696 crash in Farmington Hills, interstate closed Thursday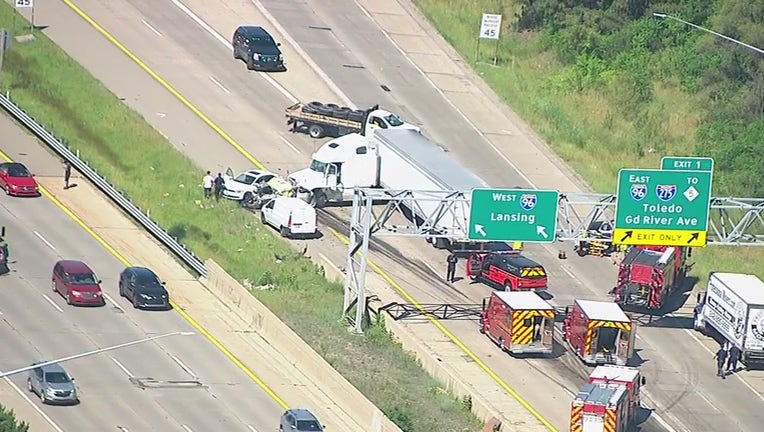 article
OAKLAND COUNTY, Mich. (Fox 2) - Westbound I-696 will remain closed for most of the day on Thursday at Orchard Lake Road in Oakland County after two people ware killed in a crash involving multiple cars and a semi-truck. 
The crash happened Thursday morning near the split where westbound I-96 traffic goes to the left and southbound I-275 and northbound M-5 traffic takes the right two lanes. 
According to Michigan State Police the driver of the semi truck was west on the freeway when, for some unknown reason, he could not stop and rear-ended a Buick LaCrosse. This started a chain reaction with three other vehicles involved.
The driver and passenger in the Buick were both killed immediately.
Two other drivers were hospitalized with non-life threatening injuries.
Police said another semi truck was also involved but was not at the scene. MSP authorities think this driver may not have even been aware they were in a crash. They had been looking for that vehicle until shortly after 3 p.m. when Lt. Michael Shaw said they had found the truck.
The freeway is expected to be closed for several hours. 
MSP said just after 12:20 p.m. that one lane was being opened to let backed up traffic through. Drivers should still avoid the area.
Stay with FOX 2 for updates.