'We can't get used to it': ATF looks to technology for stopping gun violence in US
DETROIT (FOX 2) - As gun violence persists in the United States, the Bureau of Alcohol, Tobacco, Firearms and Explosives is using technology in its quest to prevent these crimes.
"Every single day in the United States over 100 people lose their lives because of firearms violence," said ATF Director Steven Dettelbach. "The first thing we have to make sure everybody understands is this is not an acceptable level of firearms violence. We can't get used to it."
Dettelbach visited Detroit this week to meet with ATF agents. His visit comes as gun laws in Michigan are changing.
"There is a very heated debate in this country about all sorts of firearm measures. ATF's job is to take what comes out of that debate and squeeze every last drop of public safety for Americans out of it," he said.
Dettelbach is a career prosector who was appointed to his current role last summer. Now, he's working with agents to stop gun violence across the country. 
"My biggest fear is that somehow people in this country will get calloused to it or sort of accept that the level of gun violence we are seeing is part of being an American," Dettelbach said. "It is not part of our story as Americans."
He's touting advancing technology, crime gun intelligence, to turn around ballistic analysis on weapons used in crimes faster than ever by using the complex network of data known as NIBIN.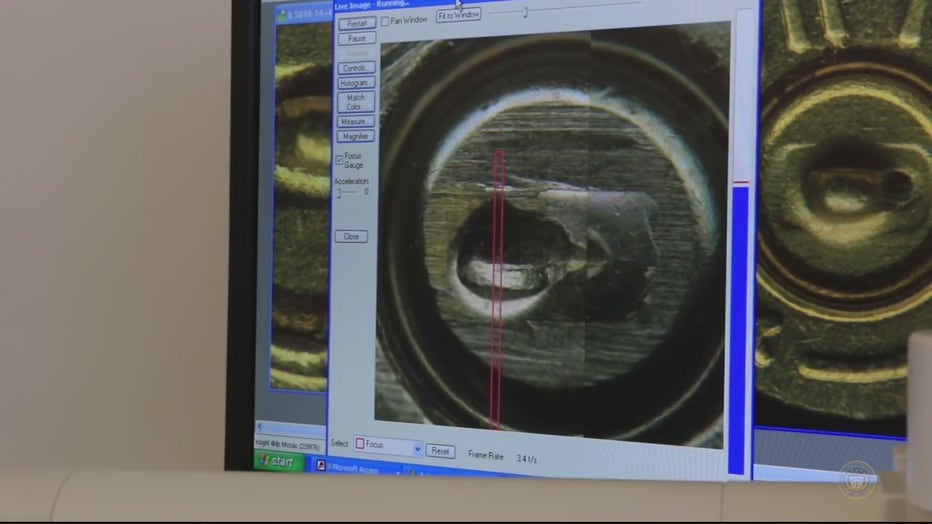 "Crime gun intelligence is our increasing ability to get every piece of evidence we can out of firearms that are used in crimes," Dettelbach said.
The goal is to break the shooting cycle.
"Not only do people who are trigger pullers often shoot again and hurt or kill people again, but as time goes on I think they do it quicker and quicker," he said.
Dettelbach said federal cases against so-called straw purchasers, who buy guns legally and give them to others to commit crime, are ramping up. This happened when Detroit Police Officer Loren Courts was killed last summer, a case ATF was instrumental in cracking.
MORE: Man sentenced to 2 years in prison for buying gun used to kill Detroit police officer
"We are doing everything we can choke off the shooter supply of crime guns. That means working to try and bring straw purchaser cases, which the U.S attorney's offices in Michigan have been doing aggressively," Dettelbach said.
Something on the ATF's radar is firearm modifiers to change legal semi-automatic weapons to fully automatic machine guns in seconds.
READ: What is a Glock switch?
"These are items that are sometimes hard to detect. They are small plastic items that look innocent. They're not innocent, they're deadly," Dettelbach said.
Their hands are full, but gun owners can help. In a 5-year span starting in 2017, the ATF found 1 million firearms were stolen in the U.S., and those are just the ones reported.
"In the United States of America, there is a right to keep and bear arms. With that right comes a responsibility to properly secure your firearms, the things that gun owners say are so valuable to them. Well, for crying out loud lock them up, because when a gun is stolen for a car or home, let me tell you they aren't stealing that gun to go hunting," Dettelbach said.